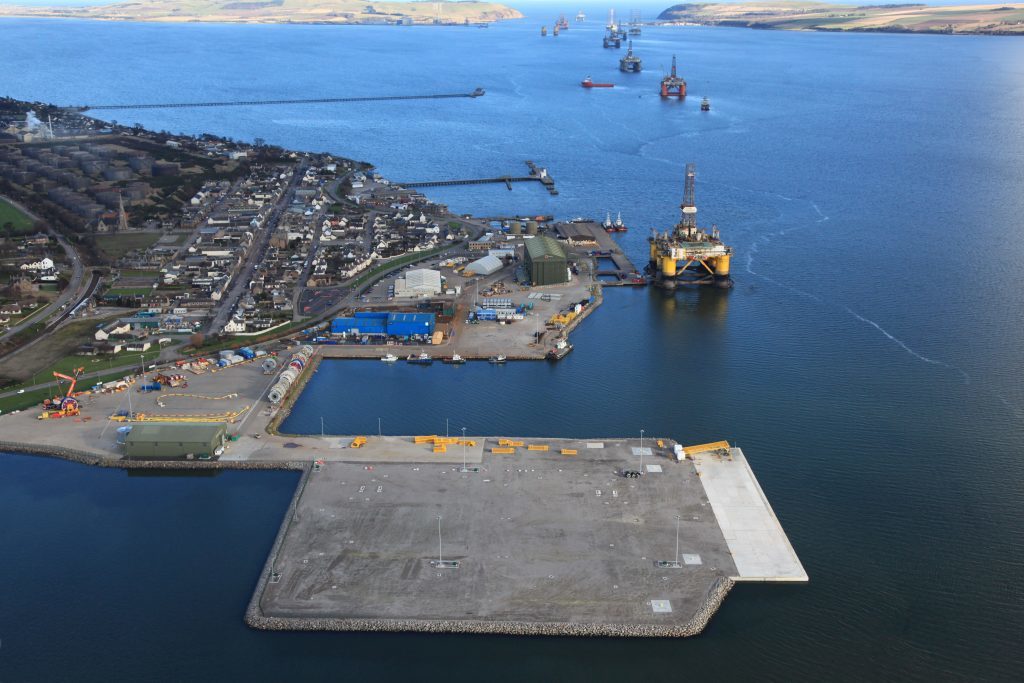 The Port of Cromarty Firth (PCF) has cleared a hurdle in its bid to scoop up more decommissioning work.
PCF said today that the Scottish Environment Protection Agency had granted it a decommissioning pollution prevention control permit.
This permit is part of the Port's preparations to attract decommissioning projects and the associated jobs to the Highlands.
It allows for the processing of 50,000 tonnes of waste material per year.
A recent report by ALE confirmed the Port's ability to take structures up to 12,000 tonnes across its quayside.
Scottish Enterprise recently acknowledged that it was one of the main Scottish ports capable of carrying out decommissioning work.
The Port has carried decommissioning projects in the past, including two semi-submersible rigs, subsea manifolds, and renewable energy devices, before the environmental regulations changed in 2013.
PCF chief executive Bob Buskie said: "This permit is held by the Port, so companies looking to decommission their assets can either benefit from a turnkey solution using the Port's consortium of specialist companies, or they can appoint their own preferred supplier to come and work on the Service Base.
"We are the first Port to offer this open port philosophy and allow any reputable client, operator or contractor to use the Port's decommissioning permit.  Most other ports are aligning with a single contractor, but we're doing the opposite to provide customers with more flexibility and choice.  The Port will work with these companies to ensure that all dismantling activities at the Invergordon Service Base are carried out to the highest standards."
He added: "We are already in discussions with customers who have structures to decommission and I can see the first of the projects coming to the Firth soon."
Oil and gas industry work in 2016 accounted for 76% of all revenue at the Invergordon-based PCF, which has a diversification strategy aimed at increasing its share of the cruise market and attracting more business from sectors including renewable-energy and North Sea decommissioning. On average 12 rigs were stacked in the firth during the year.
Recommended for you

Protestors blocking entrance to Cromarty Firth oil rig maintenance facility