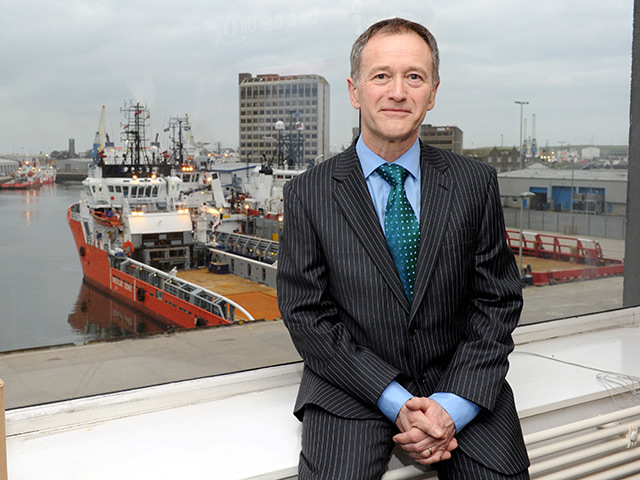 Industry body Oil and Gas UK (OGUK) revealed today that North Sea companies are keeping a lid on well decommissioning costs.
OGUK also said in its latest Decommissioning Insight report that the UK has a bigger market for offshore dismantling than the other countries sharing the North Sea.
The organisation published the study at the Offshore Decommissioning Conference at the Fairmont Hotel in St Andrews.
Now in its eights year, the report's scope has been widened to include information about decommissioning activities off Norway, Denmark and the Netherlands, as well as those on the UK continental shelf (UKCS).
Decommissioning activity will take place on 349 fields between 2017 and 2025, of which 214 are on the UKCS, according to the report.
More than 200 platforms are forecast for complete or partial removal across all sectors of the North Sea during that period, 2,500 wells are expected to be plugged and abandoned, and nearly 7,800 kilometres of pipeline are forecast to be decommissioned.
Spending on decommissioning on the UKCS has increased from 2% of total expenditure in 2010 to 7% in 2016, when the market was worth £1.2billion.
The figure is expected to rise to 11%, or £1.8billion, this year.
It means the UK has a bigger decommissioning market than the other countries included in the report.
Annual expenditure on the UKCS is forecast to range from £1.7-£2billion per year in the near term, compared with £400-£800million in Norway and £650-£800million in the Netherlands.
Of the £17billion expected to be spent on UKCS decommissioning from 2017 to 2025, 46% will be concentrated in the central North Sea.
Well plugging and abandonment is the largest category of expenditure during that period, at 49%, or £8.3billion.
OGUK upstream policy director Mike Tholen said well abandonment costs were under control.
Mr Tholen said: "With industry driving efficiency improvements which have led to a 16% increase in UKCS production following a decade of decline, the sector is successfully controlling the cost of well plugging and abandonment.
"The Insight reveals that the average forecast cost for well P&A has fallen by 5% in the central and northern North Sea and west of Shetland, and by 4% in the southern North Sea and Irish Sea with further cost reductions predicted as the sector ensures decommissioning is carried out as cost- effectively as possible, while maintaining high safety and environmental standards."