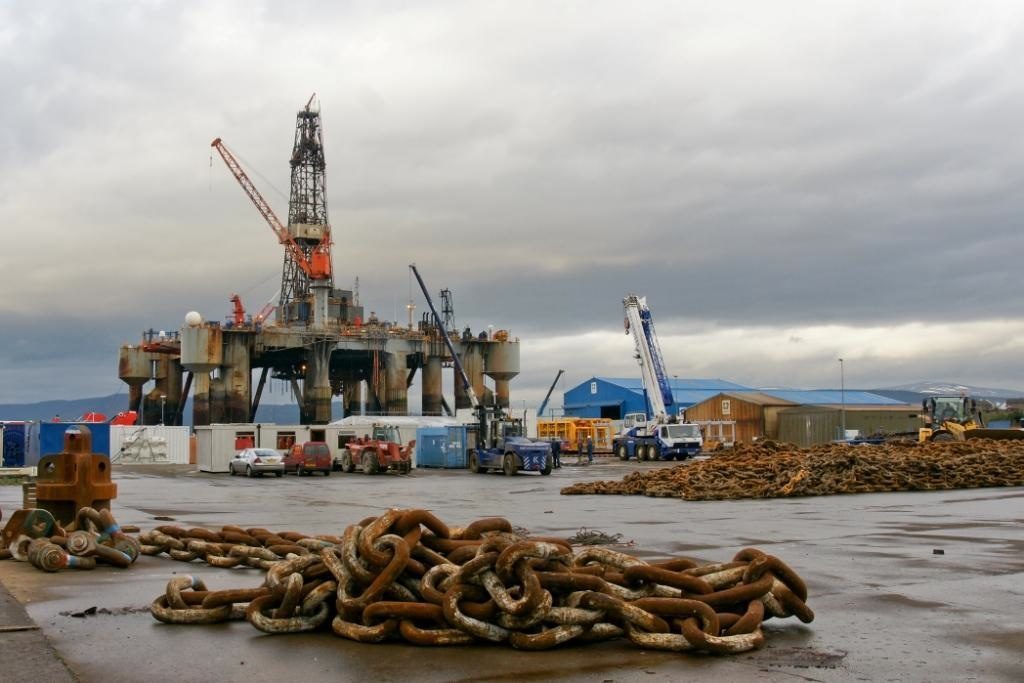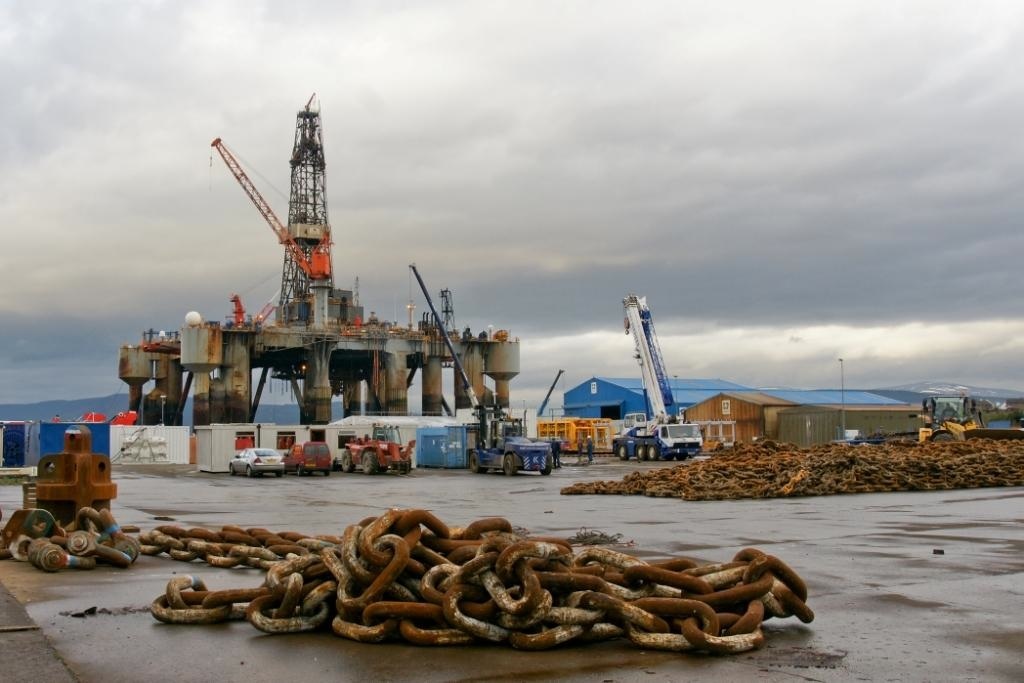 Fears have been raised about the fate of three oil rigs cold-stacked in the Cromarty Firth.
An Aberdeen union official and a Brussels-based coalition of non-governmental organisations said they were worried the rigs would be transported to Asia for scrapping.
Ingvild Jenssen, director and founder of NGO Shipbreaking Platform, said she had appealed to UK environmental authorities to prevent the rigs from leaving.
Ms Jenssen wants the owners to provide assurances that the vessels will be disposed of in a responsible manner – and not sent to India or Bangladesh, where environmental and safety standards are understood to be low compared to Europe.
She said the matter was urgent as operations to remove the rigs' anchors would soon get under way.
Port of Cromarty Firth (PCF) said it was "taking direction on the onward shipment" of the rigs from the Scottish Environment Protection Agency (Sepa).
PCF confirmed that the owner of the rigs is GMS, a US-based firm which describes itself as the world's largest cash buyer of ships for recycling.
It is understood that the rigs in question are the Ocean Nomad, Ocean Princess and Ocean Vanguard.
Diamond Offshore Drilling's most recent fleet status report, dated October 30, 2017, said all three were "held for sale" in the UK.
Ms Jenssen likened the situation to the export of the North Sea Producer vessel, which wound up on a beach in Chittagong, Bangladesh, in 2016.
Before being found beached, the vessel languished by Middlesbrough FC's football stadium for months.
NGO Shipbreaking Platform has said the vessel's pipelines were likely to contain residues contaminated by radioactive materials, which Bangladeshi shipbreaking yards are ill-equipped to deal with.
Ms Jenssen said there was "every reason to believe" the three rigs in the Cromarty Firth would suffer the same fate.
Sepa was unable to provide comment today.
GMS and Diamond Offshore did not respond to requests for comment.
PCF chief executive Bob Buskie said: "We are taking direction from Sepa regarding the onward shipment of these rigs.
"We understand and share people's frustrations that assets such as these are leaving the Firth to be dismantled in other countries, especially when ports such as ours are licensed and ready to accept these projects."
RMT regional officer Jake Molloy said: "These rigs have worked for all of the big oil companies predominantly in the UK sector of the North Sea and their endeavours have seen billions of dollars in profit made for the oil companies and the rig owners.
"Despite this, there will be no tangible return for the Scottish and UK economies from the demise of these units in the form of ethical, responsible and environmentally friendly disposal.
"Instead, they will be transported half way round the world to have their guts ripped out and spilled onto a beach somewhere along the Indian or Bangladesh coast.
"This cannot be seen as our industry and country acting in a responsible environmentally friendly way."
Recommended for you

Exclusive: End of 12-year 'eyesore' on Cromarty Firth as Hutton legs removed