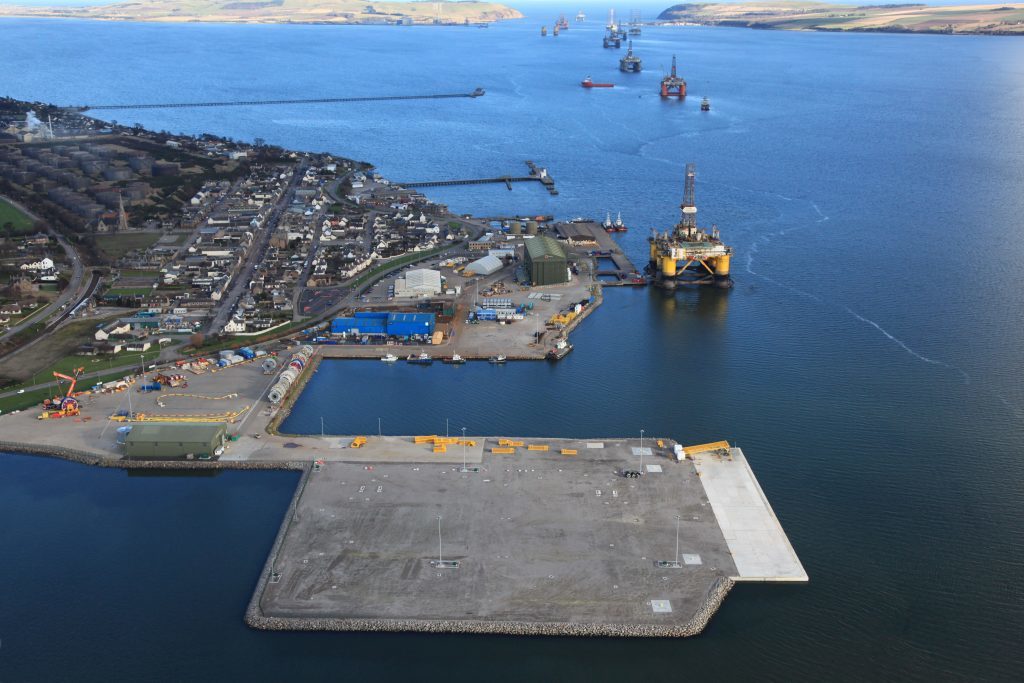 A £2.5 million cash pot will be shared between 12 decommissioning projects as part of the Scottish Government's latest funding round.
Energy Minister Paul Wheelhouse revealed the awards at the Offshore Decommissioning Conference in St Andrews today.
Cromarty and Lerwick port authorities will receive support for feasibility studies for improving their facilities.
Funding will go to Kishorn port to help pay for upgrades and repairs to its dry dock and the development of a drainage plan.
Other successful applicants include Aberdeen University, the Oil and Gas Innovation Centre and industry body Decom North Sea.
Aberdeen firms Pipeline Cleaning Solutions and Isol8 were chosen for their respective well abandonment technologies, while Ocean Kinetics in Shetland found favour with its cutting and inspection service.
The Scottish Government launched the Decommissioning Challenge Fund (DCF) in February 2017 with the intention of improving ports and supporting innovative salvage and transport methods.
Grants worth £4.8 million were dished out to support various projects last year.
In August, Mr Wheelhouse was in Aberdeen to pledge a further £5m for the third round of the DCF.
Mr Wheelhouse said today that decommissioning offered a "variety of opportunities" for Scottish firms and that the latest funding round attracted "the most diverse projects to date".
He said: "As set out in our Decommissioning Action Plan, the Scottish Government will continue to build on our work to date to ensure that Scotland's firms are able to access the opportunities this growing market offers and maximise the economic impact for Scotland and improve efficiency in the decommissioning process.
"Our Decommissioning Challenge Fund is a clear signal to the market to think seriously about decommissioning – a market that is forecast to be worth up to £17 billion over the period to 2025 – and to plan and invest accordingly.
"I am pleased that the Scottish Government's funding is, as intended, acting as a catalyst to help attract in significant investment and innovation from the private sector."
Mike Tholen, upstream policy director at Oil and Gas UK, said: "Alongside continued upstream operations, our offshore oil and gas industry has a world-class supply chain with the capabilities and expertise to lead the way in decommissioning at home and across the world.
"This fresh round of funding has the potential to spark a new wave of technological advances and support fresh thinking.
"This is critical to realising our wider Vision 2035, boosting growth of the supply chain and opening new opportunities in emerging markets."
Recommended for you

Scottish energy storage firms bag over £14m in government funding