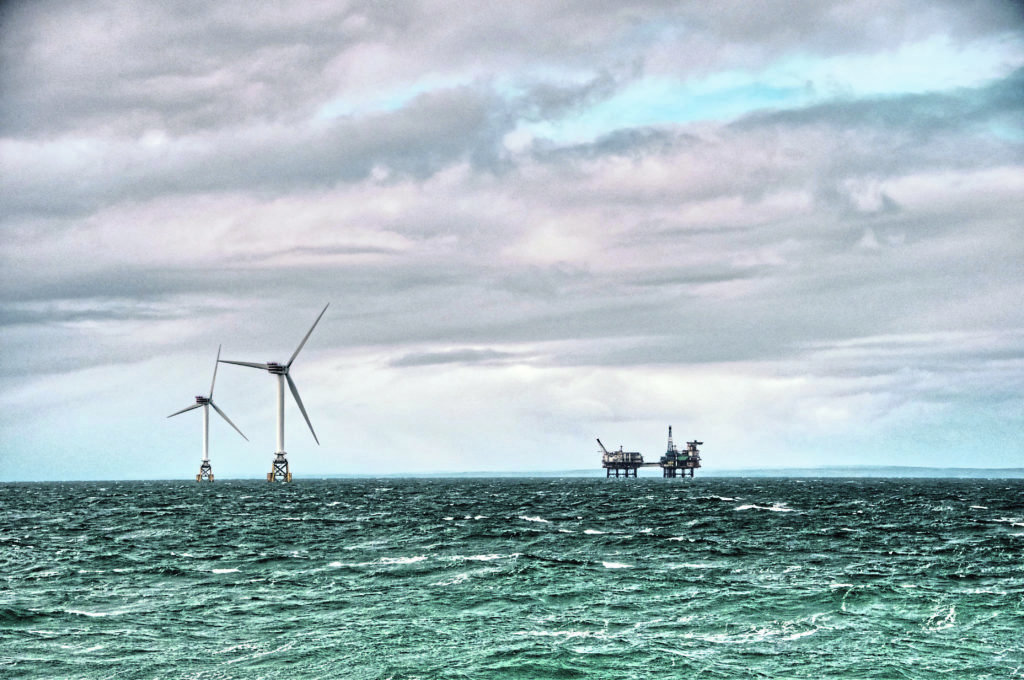 Unlike most oil and gas installations, the Beatrice complex is visible from land.
It is within view of the East Sutherland and Caithness coast, and has been part of the landscape since the early 1980s.
That shouldn't make any difference to those charged with decommissioning the platforms.
Bosses at operator Repsol Sinopec Resources UK (RSRUK), however, could be forgiven for feeling that the stakes are higher with Beatrice.
At night, people on the coast can see the lights on Beatrice twinkling in the distance. Emotional bonds are formed
that way.
Crew members who earned a living on Beatrice Alpha will surely have felt a tinge of sadness when the time came
to down-man.
Artist Sue Jane Taylor seems to have observed withdrawal symptoms during a week-long visit to the installation.
"I could sense that there were mixed feelings about Beatrice's end," said Ms Taylor, who sculpted the Piper Alpha memorial unveiled at Hazlehead Park.
"Amongst the established people, there was sadness and a genuine emotional attachment to this rusty metal beast, added to their unknown working future.
"For the temporary contractors, there was more detachment – work to complete the task, then move
on to another contract destined for somewhere else in the world."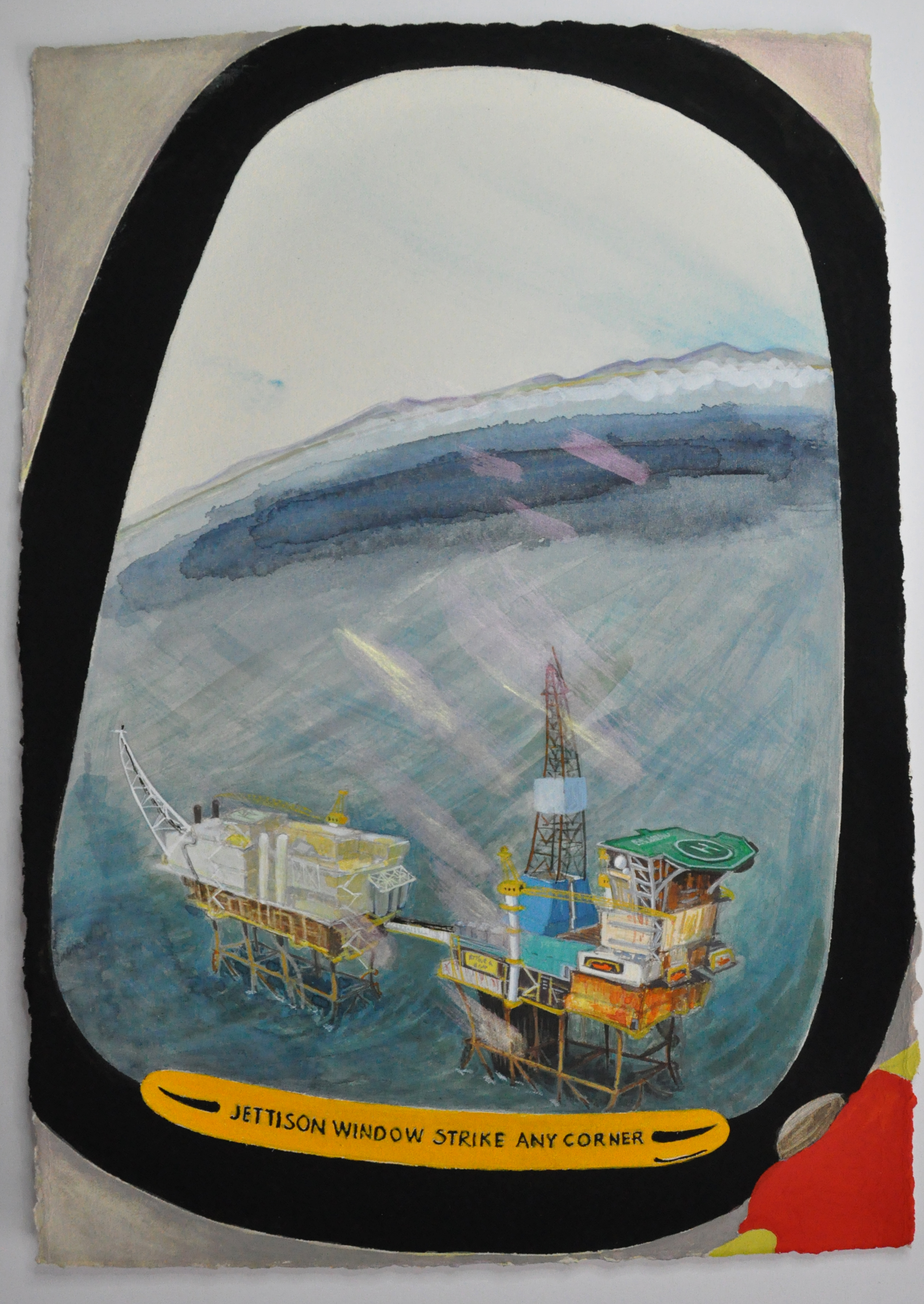 Alvaro Ranero, vice president for decommissioning and investment management at RSRUK, is confident the company has got the community engagement aspect right.
"Given the visibility of Beatrice, engagement with the local community and the regulator was constant," he said.
"We developed good relationships to work out the needs of the local area, and we had good feedback during the consultation period.
"There was no real pushback against our plans. That does not happen by magic, but through proper engagement."
A revised decommissioning programme was given the all-clear by the Oil and Gas Authority last month.
RSRUK had to come up with new plans after the Ministry of Defence backed out of a 2004 agreement to use the Beatrice field for training drills
The field was discovered in 1976 by Mesa Petroleum and came on stream in 1981.
Ownership passed through a series of companies, including BP and Talisman Energy. Spanish firm Repsol bought Talisman's global assets, including its 51% interest in Beatrice-operator Talisman Sinopec Energy UK, now RSRUK, in 2015.
The field was served by Beatrice Alpha, a complex made up of two bridge-linked platforms, and the Bravo and Charlie installations.
RSRUK intends to remove the topsides, jackets and subsea infrastructure, while leaving pipelines in situ.
Two demonstrator wind turbines, which were installed in 2007, will also be taken ashore.
Topside removal is scheduled to begin around 2025.
Most oil companies take advantage of their right to complete certain decommissioning tasks without a formally
approved programme.
Production stopped in 2015, and RSRUK has already finished plugging and abandoning all 13 of the Bravo and Charlie wells.
Steps have been taken to cut the annual running costs of the complex by about two-thirds, from £14-15m to £5m.
RSRUK reinstated itself as the duty holder responsible for the Beatrice assets in the first half of 2018, taking over from Aberdeen-based oil service giant Wood.
The 62 crew members employed on Beatrice Alpha before it switched to "normally not attended" status were redeployed within the company or in the contractor community.
Hydrocarbon systems on Beatrice have been cleaned and shut down, the derrick has been removed from the Alpha platform and the accommodation unit is out of use.
Future P&A work on Alpha's 30 wells will be manned from whichever rig is booked for the job.
Beatrice's helideck remains in place, but boat landings will now be used as the primary means of access to the complex.
The offshore facilities and wells are being monitored from land.
Solar panels and small wind turbines have been installed on the complex to power the remaining systems on board, including surveillance cameras, navigational aids and well integrity sensors.
Using renewable energy instead of diesel or electricity cabled-in from shore is good for costs
and sustainability.
Mr Ranero said the move from operations to post-ops mode was a big challenge, requiring a "change of mindset" to optimise expenditure.
He said Beatrice would provide a template for other decommissioning projects at RSRUK and possibly beyond, as lessons are shared throughout the sector.
The company removed the Buchan Alpha platform a couple of years ago, but that installation was a modified semi-submersible platform that only required towing.
"Beatrice will help us build on how we do decommissioning better," Mr Ranero said.
"Regarding the Beatrice Alpha wells, 30 is a big number so we need to apply the lessons from Bravo and Charlie.
"The Alpha wells were all temporarily plugged and monitored, so there is no high risk.
"It's all about timing and making sure we get the best learning curve in the company and the right contracting strategy so we can do the work efficiently."
RSRUK is yet to decide which method of topside removal will work best.
Mr Ranero explained: "Single lift is more challenging. Reverse installation is an option but technical solutions are driven by what the supply chain can offer.
"We still need to do a review process. We need to look at everything and find the right solution."
Recommended for you

UK winning majority of onshore decommissioning work, figures reveal