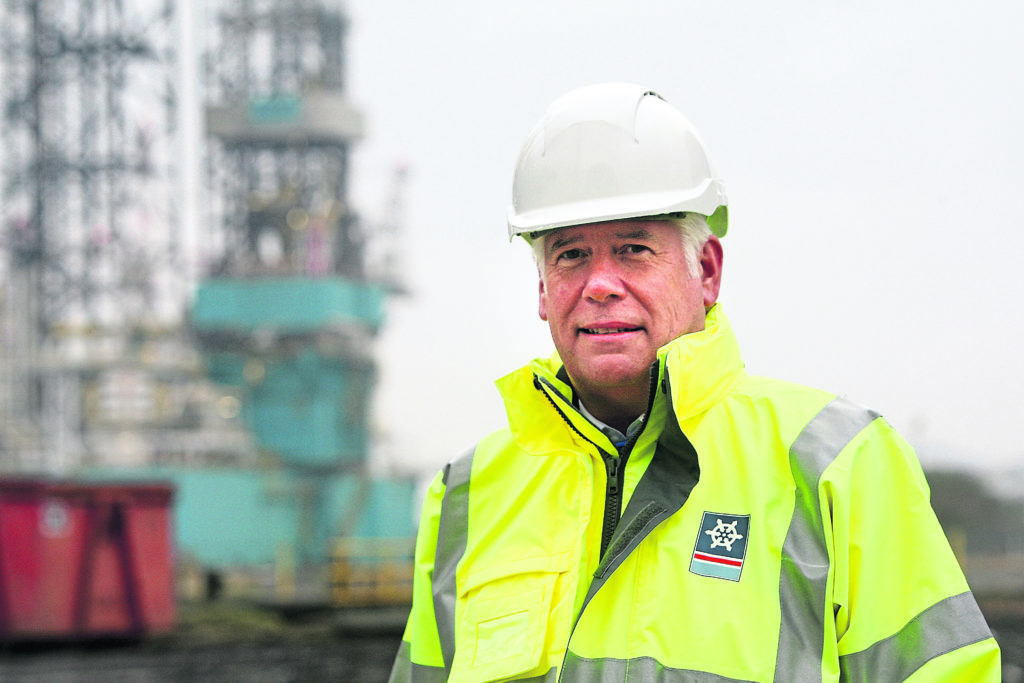 A feasibility study into a virtual deep water port in the Firth of Forth has been commissioned by a newly-formed group to promote Dundee as a decommissioning hub.
Forth and Tay Decommissioning is an alliance of businesses with a shared vision to position Dundee as the UK Hub for North Sea oil and gas decom.
The group said it is looking to utilise Scotland's natural resources by creating a port at deep water anchorage in the waters of the Firth of Forth.
It has instructed professional services firm Bureau Veritas to look into the viability of the creation of the floating quayside which would be capable of accommodating the very largest decommissioning projects.
Callum Falconer, chief executive of Dundeecom, said: "I am confident that the feasibility study, announced today, for a virtual deep water quayside will demonstrate that there is an opportunity to take an alternative approach by taking the quayside to the deep water thus capitalising on the natural deep water in the Forth."
Forth and Tay Decommissioning members include Port of Dundee owner Forth Ports and leading firms ABB, Augean North Sea Services, COES Caledonian, John Lawrie Group, Offshore Decommissioning Services and Well-Safe Solutions.
Mr Falconer added: "This is the natural evolution of Dundeecom, which was started two years ago with the vision of creating a decommissioning hub in Dundee.
"Forth and Tay Decommissioning will create the framework for a sustainable, profitable and low cost decommissioning industry in Dundee, and better serve the future needs of our industry in Scotland.
"We are supporting and aligning with the UK Government and industry regulators through our new model for decommissioning."
Forth and Tay Decommissioning said Dundee offered customers a highly-skilled local workforce, with access to major transport links for easy commuting and streamlined logistics.
The group said the Port of Dundee's strategic location, ample dockside and infrastructure made it the ideal domestic hub for decommissioning
Charles Hammond, Chief Executive of Forth Ports, added: "Through significant private investment and strong partnerships, Dundee now offers a full service for the North Sea Oil and Gas decommissioning sector.
"The proximity to the skills base in Dundee, along with unrivaled land space and heavy lift quayside, makes Dundee the logical choice for large scale decommissioning in Scotland.
"The study into a virtual deep water quay will ensure that we take advantage of the deep water in the Forth to accommodate the largest of decom projects."
Recommended for you

Kishorn Port unveils offshore wind 'masterplan'