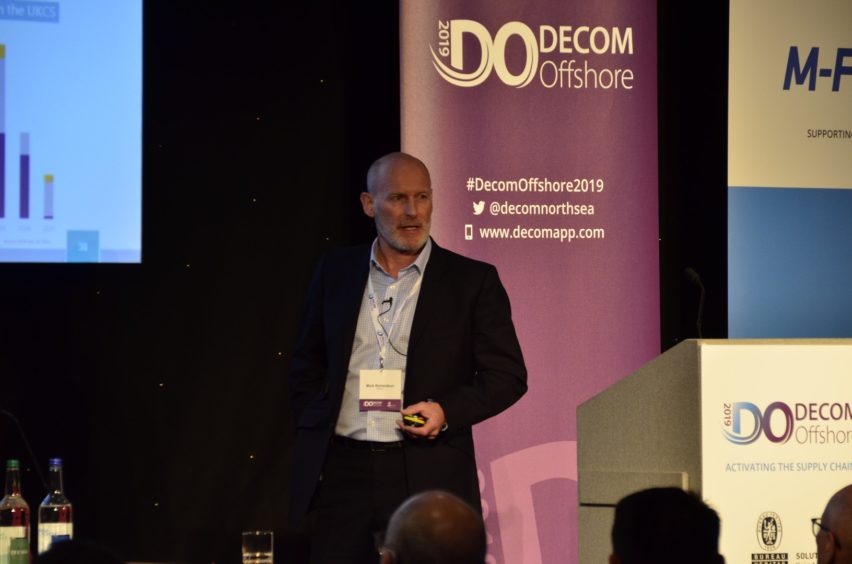 A boss at Neptune Energy has warned the industry to "move from a 20th century approach" to decommissioning.
Mark Richardson, projects vice president with the North Sea operator, was speaking yesterday at the Decom Offshore conference at the Aberdeen Exhibition and Conference Centre (AECC).
He highlighted a series of issues around continued "permafrost" between operators halting knowledge sharing and cooperation, despite the efforts of trade bodies.
Mr Richardson said the industry still lacks a standardised approach which an operator, like Neptune, can tap into for its first time taking on decommissioning in the UK.
Issues were also raised about technology advancements not moving fast enough to bring around a "step change" in terms of the industry's 35% reduction target for decom, and that collaboration is not being seen on the ground.
Neptune entered the North Sea around 15 months ago and holds a number of assets including the huge Cygnus gas field, and last year bought stakes in the Seagull and Isabella fields from Apache.
The firm has decommissioning experience in the Dutch sector and onshore Germany but is a "newbie" to the UK scene, which it argues gives it a fresh pair of eyes to the sector.
Mr Richardson, a 25-year industry veteran and previously a captain in the British Army, urged the government, regulators, contractors and operators to look again at their approach.
He said: "I think there is plenty of opportunity, which we missed in the first phases in the extraction of oil and gas in the North Sea, to do it differently.
"To move from a 20th century approach and mind-set to a new approach where we work together in a different way between all of these groups.
"We really should be questioning the way we do things. I come with a new set of eyes looking at it and it doesn't seem that we've learned much from our previous failures in project delivery."
His views were echoed by others attending the event, including Paul Warwick of Whalsay Energy who also spoke about the challenges ahead for the sector and whether spending projections will actually be met.
Mr Richardson made a number of suggestions, including a more simplified approach to the regulation system to become more transparent.
He also suggested the contractor community plays a more active role in encouraging collaboration between operators.
He added: "The contractors coming to us and using your network to combine groups that can work the whole process of decommissioning, from the first piece of regulatory paperwork to the final abandonment and disposal of the equipment.
"Working as a group to tie the operators together and make joint campaigns, joint approaches, joint standardisation across the piece."
Recommended for you

Decom North Sea plotting rebrand as it seeks to rekindle 'mojo'