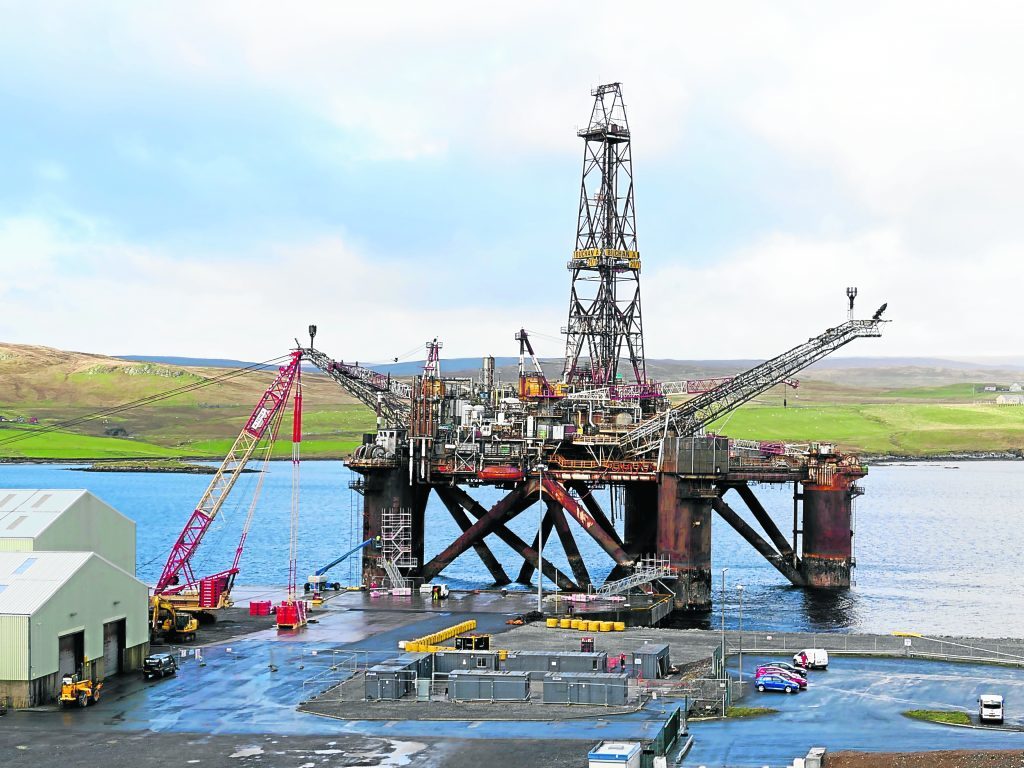 North Sea decommissioning cost forecasts have dropped because companies are "holding up a mirror up to themselves" and sharing lessons, according to a top industry boss.
Nils Cohrs, head of decommissioning at the Oil and Gas Authority (OGA), said the regulator used "benchmarking" to show operators how they compare to their peers in terms of cost efficiency.
Operators with a higher ranking are readily sharing lessons to help weaker performers improve and get their decommissioning cost forecasts down, Mr Cohrs said.
In June 2017, the OGA revealed it would cost £59.7 billion to dismantle the UK North Sea and set the goal of reducing the figure by at least 35%.
After one year, North Sea industry had managed to slash the bill by 7%.
Two years on, it has shaved a total of 17% off the initial estimate, lowering the figure to £49bn on a like-for-like basis, which does not factor in new or planned infrastructure projects sanctioned since the original report was published two years ago.
A number of investment decisions have been made on new projects since then, which means the North Sea will have a bigger portfolio of platforms, wells and pipelines. If they are included, the cost estimate still falls, but to £51bn.
But on a like-for-like basis, industry is already about halfway towards reaching its 35% target.
Mr Cohrs said industry had achieved improvements not just in one area, but "right across the board", which was "very encouraging" and showed firms had "taken up the challenge".
Operators' own forecasts and cost estimates were identified by OGA chief executive Andy Samuel as an area of weakness earlier this year.
Mr Cohrs said they had become much more accurate over the last year.
Meanwhile, cost forecasts for well plugging and abandonment have gone down by 18%, topside removal by 14%, subsea infrastructure removal by 21%, and post cessation of production running costs by 14%.
Mr Cohrs said: "It's really good news that industry is now halfway towards the collective target in just two years.
"Better capability and experience is providing greater certainty of actual UK decommissioning costs with several operators already achieving significant cost savings through adopting different approaches, learning and sharing with others, and challenging previous norms.
"The supply chain is also bringing new solutions to the market in terms of pricing structures, business models and technology."
Recommended for you

'Avalanche' of archaeological finds ahead as developers dig up North Sea past