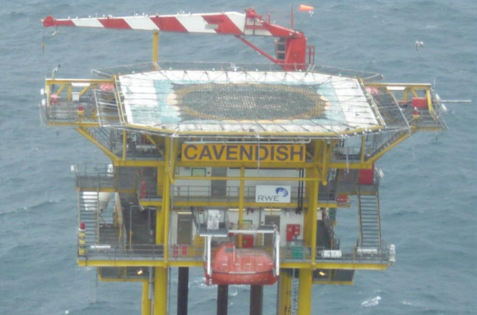 The UK Government has approved Ineos' decommissioning programme for its Cavendish platform.
The field is in the southern North Sea, about 75 miles from the coast of Flamborough.
Ineos owns 50% of the field. It's partner is Dana Petroleum.
The Cavendish installation, which is not normally manned, is tied back to the Murdoch MD platform, 27 miles to the south-east.
Cavendish production ceased in August 2018 due to the closure of the export route to shore via Murdoch.
The topsides weigh 546 tonnes and the steel jacket weights 508 tonnes.
They will be removed and recycled or disposed of onshore.
The gas export pipeline will be partially removed. The existing buried sections of pipeline will be left in situ.
Three platform wells will have to be plugged and abandoned.
Recommended for you

'No panic' despite slip in Forties pipeline shutdown schedule