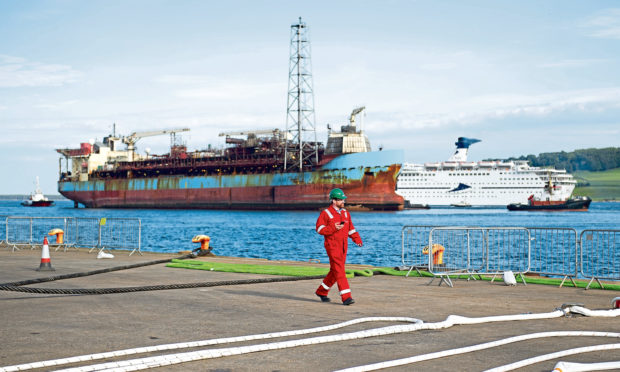 Shell has awarded Norwegian firm AF Gruppen the contract for dismantling and recycling the Curlew floating production vessel.
Curlew is expected to arrive at AF's yard in Vats in the third quarter of this year.
AF expected to complete the job by the end of 2024.
Shell originally intended to take the vessel to Turkey for scrapping, once it had been cleaned up by Augean in Dundee, where it arrived in June 2019.
But Energy Voice reported in February that Augean was unable to complete the clean-up in Dundee, where the vessel remains berthed.
Parts of the FPSO could not be cleaned without first being dismantled, but Dundee did not have dedicated ship recycling facilities.
Shell said Curlew would be taken to a different location for dismantling, final cleaning and recycling, and has chosen AF Gruppen.
AF's yard in Vats has carried out a number of decommissioning jobs, including the Murchison and Janice platforms.
Last year, subsidiary AF Offshore Decom teamed up with Westhill-based Decom Energy and Dutch heavy-lift crane vessel owner Heerema Marine Contractors to form the Fairfield Decom joint venture, to specialise in decommissioning.
Curlew was originally built at the Odense Steel Shipyard in Denmark as the tanker Maersk Dorset in 1983.
In 1997, it was converted at A&P Tyne on the River Tyne, while the fabrication, construction and installation of the topsides was carried out by Amec.
It was deployed in the Curlew field, 130 miles south-east of Aberdeen, in 1997, where it produced oil from the phased development of the Curlew B-D fields.
Curlew C was brought online in 2008 as a tie back to the FPSO via a production and gas lift line. Curlew B has been shut-in since 2007.
Shell bought the FPSO in 2013.
It submitted draft decommissioning plans to the UK Government in June 2018.
Recommended for you

Taqa completes major decommissioning operation at Brae field