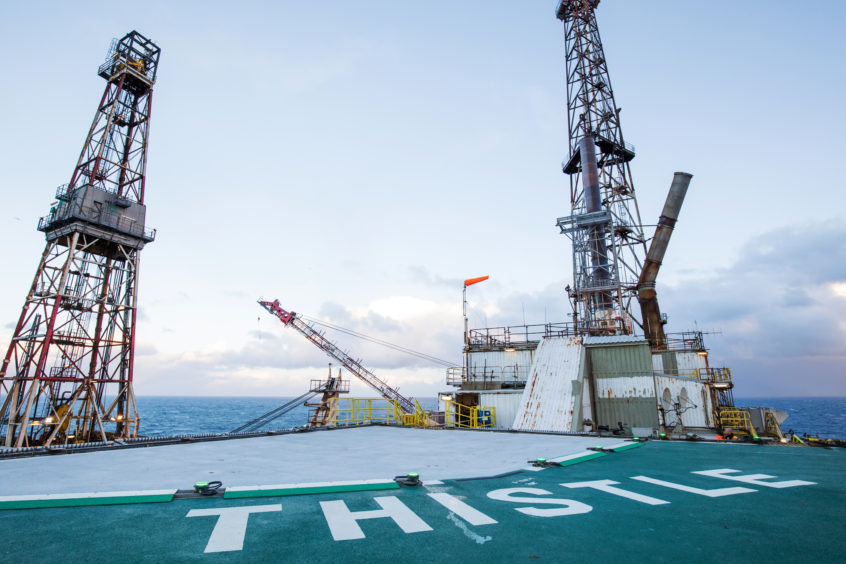 The North Sea boss of EnQuest has said the firm is "very interested" in a joint-operator decommissioning approach, but "someone needs to take the lead".
Speaking at the Oil and Gas UK (OGUK) Decommissioning Conference, Bob Davenport said he is "still trying to understand" how a proposed joined up approach can work in practice.
Mr Davenport, along with a panel of speakers, were discussing the importance of cooperation among operators on campaigns, which could stimulate activity for the supply chain and cut costs.
Joe Leask, decom manager at OGUK, highlighted that many operating firms remain "siloed" on this front.
Mr Davenport said EnQuest is "intrigued" by a joined-up approach, not just for heavy lifting, but "campaigns of subsea work, well abandonments which would all benefit from collecting work from a number of operators together".
He added: "We're keen to work with our supply chain and our other peer partners around the region to share information.
"We need to continue to build up a level of trust and it would be fantastic to see proof of concept projects where we can pull together a number of activities from different operators, joined together in the interest of being more efficient and saving money.
"I guess I'm still trying to understand how this can best work. I guess someone needs to take a step up and take the lead in terms of pulling together a proposed programme, from either the supply chain side or one of the operators and we're looking forward to progressing that."
It comes after the Oil and Gas Authority (OGA) said in March that an east of Shetland multi-operator programme, which EnQuest is part of, was making progress.
Decommissioning is prominent in EnQuest's portfolio, with the Heather, Thistle and Alma-Galia production hubs this year entering the decom phase, with the Dons due to join them in Q1 next year.
Joe Leask, of Oil and Gas UK, echoed comments from Dave Stewart of Wood Plc that transparency and sharing of data is key to executing these joint campaigns.
"The supply chain are well-positioned to attack the decommissioning market in a coordinated fashion", he said.
"But, from my perspective, I think we're still quite individual, or siloed, in our approach to delivering decommissioning projects within operators."
He particularly advocated enabling "supply chain-led schedules", which he said OGUK would help with.
"I would like to see that happening, not just in the removals space but in a wells sense, in a subsea sense.
"We need to enable that in some way, shape or form."
Recommended for you

EnQuest Heather platform to go to Denmark for decommissioning