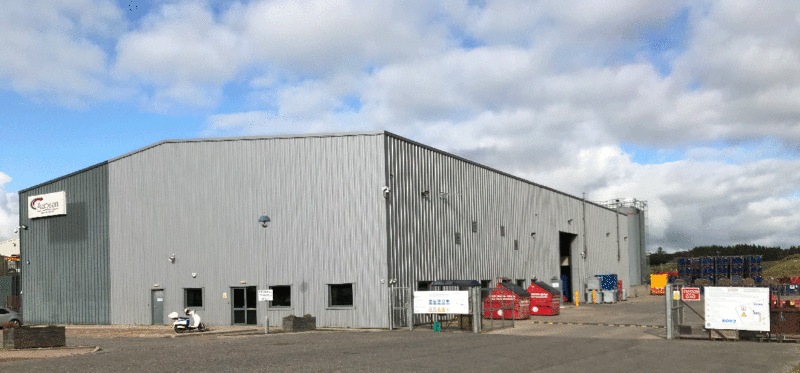 Waste management firm Augean was back in the black during a 2020 marked by the axing of more than half of the workers at its North Sea division.
The London-listed group said the Covid-19 pandemic and associated oil price slump hit Augean North Sea Services (ANSS) harder than any of its other branches as customers reined in their decommissioning expenditure.
Yorkshire-headquartered Augean said it had restructured NSS, with senior management team costs reduced, sites rationalised and overheads slashed.
Augean declined to say how many people it had laid off at ANSS, which was launched in 2012 and has operations in Aberdeen, Dundee, Great Yarmouth, Lerwick and Peterhead.
The restructuring drive cost £900,000, a figure recorded as an "exceptional" item in the group's full-year results.
Augean also booked a £2.9 million impairment on the assets of ANSS, which specialises in drilling and production waste management, onshore and marine industrial services, decommissioning and water treatment.
Revenues for ANSS, which currently has about 70 people on its books, dropped 36% to £22.4m in 2020 and adjusted operating profits decreased to £1.4m from £2.6m.
In the first half, ANSS was buoyed by its clean-up work on Shell's Curlew floating production, storage and offloading vessel (FPSO) in Dundee
Augean said its involvement was wrapped up by June 2020, with "all performance and contractual obligations satisfied".
Curlew did have to be taken to Norway to complete the clean-up due to a lack of dismantling facilities in Dundee.
Meanwhile, North Sea waste processing operations at the Ecocentre in Peterhead are going "very well", Augean said today.
It bought the base from Halliburton at a "significant discount" last year.
The initial consideration was £1.1m with a further £300,000 due in August 2021.
Augean does have high hopes for ANSS and the decommissioning market, which it expects to become the "most significant revenue and profit generator in the coming years".
However, the group does not expect this market to pick up until late 2022 or early 2023.
At group level, Augean recorded pre-tax profits of £16.4m in 2020, a big improvement on losses of £15.3m in 2019, despite revenues falling to £91.6m from £107m.
Its 2019 figures included landfill tax assessment charges of £26.2m.
Augean is embroiled in a landfill tax row with HMRC and is confident it paid the right amount.
It won one aspect of the dispute, leading to a repayment of £1.4m in December 2020.
Augean is awaiting the decision of the lower tier tax tribunal on one other key aspect.
The group employed 316 staff members on average over the course of the year, against 392 in 2019.
Executive chairman Jim Meredith said he was "incredibly proud" of Augean employees' hard work and dedication to delivering critical national services through a period of crisis.
He added: "This was achieved whilst maintaining group profitability, clearly demonstrating the group's resilience during this period."