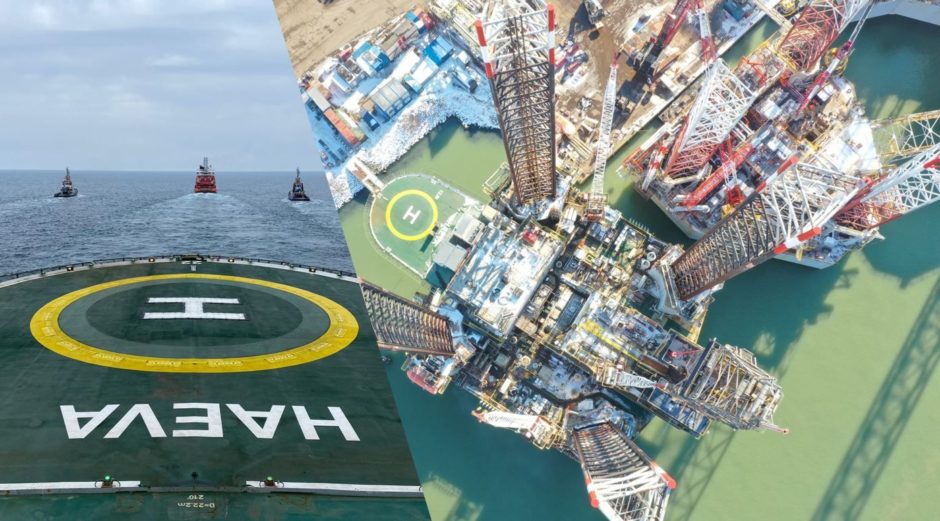 Petrodec has announced reactivation of a 40-year-old rig, which has been converted as its second decommissioning vessel for work in the UK North Sea.
The Haeva jack-up rig, formely known as the Borr Drilling-owned Paragon HZ1, constructed in 1981, set off from a shipyard in Vlissingen in The Netherlands on March 7 after several months of preparation work.
It is now on its way to carry out decommissioning work on Perenco installations in the UK, Petrodec said.
Haeva will carry out well abandonment on the Amethyst A1D platform, while also preparing the topside for removal with Petrodec's skidding technology.
Amethyst A1D is younger than the Haeva, having been installed in 1989.
Petrodec carried out similar work on the Pickerill installations using its other vessel, Energy Endeavour (Erda), another converted rig almost 40 years old, formerly owned by Northern Offshore.
The firm said: "Haeva joining Erda in the Petrodec fleet shows our strong commitment to bringing simple and effective decommissioning solutions to the market."
Paragon HZ1 was sold by Borr Drilling in 2018.
Petrodec, based in the Netherlands, was incorporated in the UK in July 2019.
To date, it has worked exclusively for Anglo-French firm Perenco, which has confirmed itself as an investor in Petrodec but said the company is not a dedicated subsidiary.
Perenco submitted decommissioning plans for the four Amethyst platforms in April last year.
The firm has several suspended development wells at the Amethyst field dating back to 1984, while an open water exploration and appraisal well sits nearby, suspended since 1972.
Amethyst sits around 25miles from the Easington Terminal on the Yorkshire coast.
Perenco took over operatorship of Amethyst from BP in 2012, having been first discovered by Britoil in the 1970s.
At time of submitting the plans, the firm said it expected topside removal for the C1D, B1D and A1D installations between Q4 of 2023 and Q1 of 2024, with A2D following in the third quarter of 2024.
Recommended for you

Stray oil sparks 'condensate and fire' release on aged North Sea platform