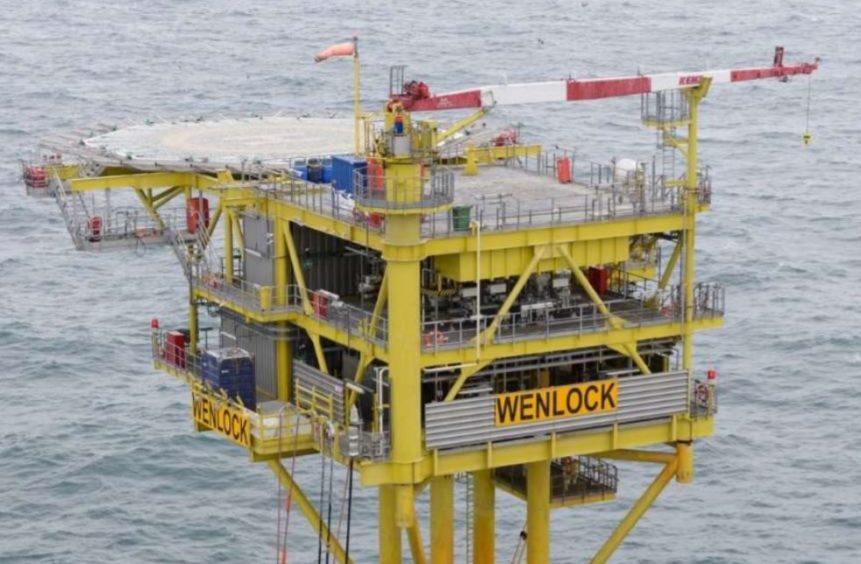 Alpha Petroleum has handed in decommissioning plans for its Wenlock platform in the North Sea.
A normally unmanned installation was put in place in 2006, with a design life of 15 years, after the Wenlock gas field was first discovered back in 1974.
Production has declined, making it uneconomic, and the Oil and Gas Authority recently approved a cessation of production date of March 1, 2021.
Wenlock, which has three wells, is comprised of a 435-tonne platform and 645-tonne jacket, with two 23 mile pipelines linked to the Perenco Indefatigable platform.
Perenco is the Wenlock installation and pipelines operator on behalf of Alpha, while Alpha Petroleum is the wells operator.
Alpha said it will transfer these roles "to another party for late life operations and decommissioning".
The new player hasn't been named, although Perenco has a record of handing decom work for its southern North Sea assets to Petrodec, a specialist firm it is an investor in.
The topsides and jacket will be completely removed for reuse or recycling along with the subsea structures, the wells will be plugged and abandoned, and pipelines will be buried in situ.
Platform wells are planned for P&A this year, with an indicative Alpha Petroleum plan suggesting the brunt of the decommissioning work for the North Sea field will take place in 2023 and 2024.
A legacy appraisal well, drilled more than 30 years ago in 1988 and suspended the following year, is targeted for full P&A by the end of Q2 2024, Alpha said.
Wenlock lies 60miles northeast of the Bacton Gas Terminal in the UK, and 28 miles southwest of the UK/Netherlands median line.
Recommended for you

TAQA plans end to North Sea production in 2027