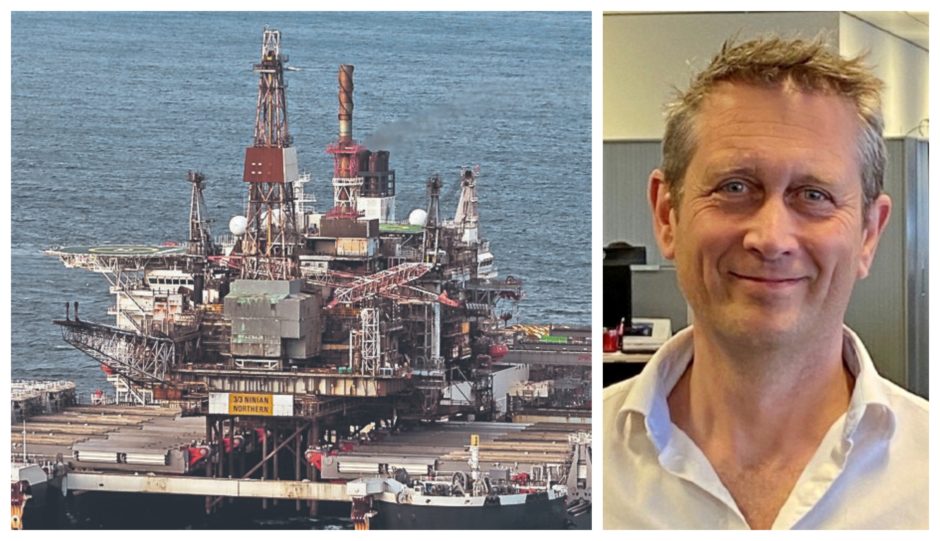 The head of decommissioning at EnQuest has joined the board of industry trade body, Decom North Sea.
EnQuest decom director John Allan preceded his current role with 15 years at Canadian Natural Resources International (CNRI), most of that time spent as manager of international development and decommissioning projects.
The Murchison and Ninian North platforms are among the high-profile decom schemes under his belt.
Mr Allan said: "Previous experience and my current day-to-day role have resulted in a personal commitment to drive a culture of continuous improvement and collaboration throughout the late life/decommissioning lifecycle, with a reduction in cost and carbon emissions as the ultimate objective.
"Early engagement between operator and supplier is key to achieving this goal, and I look forward to facilitating those relationships in my new role; helping provide a clear picture of present and future opportunities, whilst encouraging both the development and adoption of innovative solutions."
Mr Allan's appointment means EnQuest joins fellow operator Repsol Sinopec Resources on the Decom North Sea board, comprised of a mix of contractors, consultants and operating firms.
It comes after the Fraser Moonie, former chief operating officer of Bibby Offshore, was last month named the body's new chief executive.
EnQuest has among the larger portfolios of North Sea assets in the process of being decommissioned, having called time on several last year as a consequence of the Covid-19 pandemic.
Jinda Nelson, chair of DNS, said: "John brings an impressive level of operator-led sector experience to our board.
"His influence on major decommissioning projects, together with a reputation for outstanding knowledge and pragmatism are recognised on an international level. This, together with his passion to encourage and diversify the next generation of decom professionals will make a significant mark upon our organisation and its members."
Decom North Sea will next week host Decom Week, running 17 – 21 May, where Mr Allan will open the final day of proceedings, focussing on the future of decommissioning.
More information, the agenda, and registration for the event can be found here.
Recommended for you

North Sea operator EnQuest launches new energy business 'Veri'