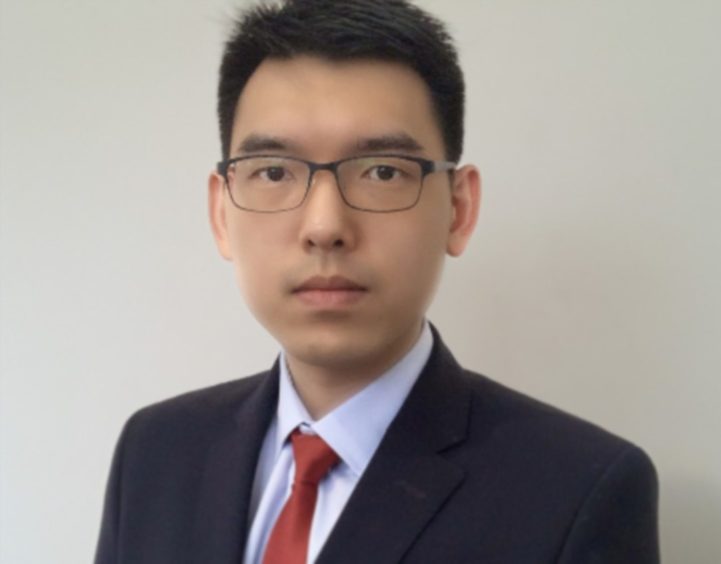 A budding petroleum engineer is hoping to "give something back" to the universities that boosted his career by winning a prestigious award.
Aaron Tung is among the trio of contenders for the Rising Star category of the Decom North Sea awards, with the winner to be announced on Friday.
In 2017, he was given a scholarship through an alliance between the universities of Aberdeen and Curtin, in Perth, Western Australia.
Five years on, Aaron's career is looking highly promising, having earned a place on Australian firm Woodside Energy's graduate scheme.
The Malaysian, 28, has already contributed a lot more than he thought possible at Woodside, where he also undertook an internship.
In a short space of time, he has been given responsibility for providing cost estimates for decommissioning liabilities and developing a schedule for a platform topside removal project.
Aaron knows the Aberdeen-Curtin Alliance was pivotal in propelling him onwards.
His PhD focused on stakeholder engagement for decommissioning projects in Australia and the UK.
Given that stakeholder interaction is a huge undertaking, some form of prioritisation is necessary.
Aaron's research involved identifying where engagement was appropriate and suggesting best practices and techniques for improving stakeholder management.
His findings were fascinating. One was the idea of "stakeholder fatigue" – which is when too much engagement and seeking of views takes place.
Aaron, who spent two years in the Granite City, said companies had to engage with certain "statutory" stakeholder, mostly fishermen's federations.
But he said the approach is outdated: "In the UK, stakeholders are dynamic and have evolved.
"Some that were impactful and had a strong interest in decommissioning five to 10 years ago are no longer as interested."
While UK companies tend to "follow the rulebook a bit too much", hindering flexibility and innovation, those in Australia overdo engagement for a different reason.
Aaron said: "Australia is relatively young, though there are already a lot of complaints about stakeholder fatigue.
"In Australia they are overthinking stakeholder engagement.
"They don't have the same sort of guidance in terms of who they must interact with, so at the moment there's a tendency to engage with as many people as possible."
He believes the comparative aspect adds real value to his research.
Looking forward to the Decom North Sea Awards, Aaron said: "The most important reason why I applied was actually because I wanted to give something back to both Curtin and Aberdeen to thank them for the great research opportunity.
"So, if I were to win the award, then Curtin and Aberdeen would also be recognised for their efforts in decommissioning research as well."
Recommended for you

Up to 95,000 UK energy jobs at risk without investment, warns landmark report