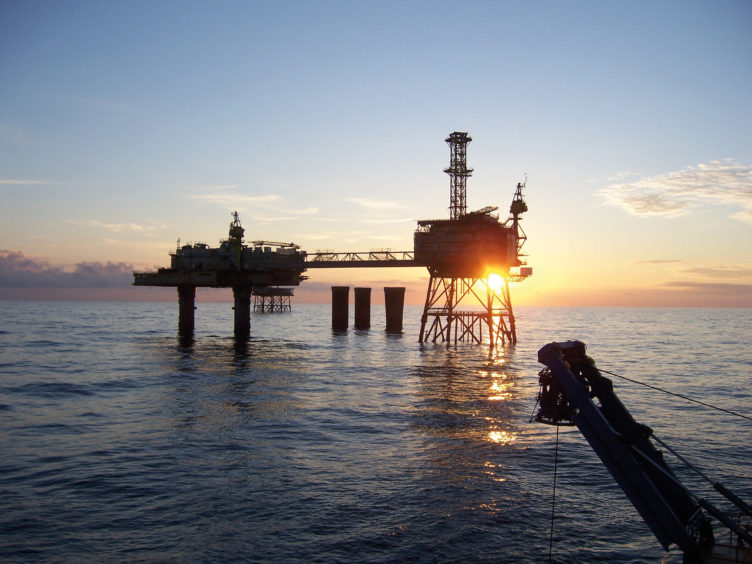 Oil and gas firms are being urged to welcome new decommissioning technologies with "open arms" in order to aid their development.
Jeff Hailey, a project engineer at OGTC, formerly the Oil and Gas Technology Centre, made the call during the first day of Decom Week, organised by Decom North Sea.
During the session, attendees were shown presentations by a number of firms, including Baker Hughes, Claxton Engineering and BiSN.
Each showcased a different decommissioning technology, ranging from underwater laser cutting to using alloys in order to plug and abandon (P&A) wells.
And Mr Hailey stressed the importance of companies using these new solutions in order to drive their progress and usage forward.
He said: "OGTC is now getting on for five years old and we're getting to the point where we've either completed, or are about to complete, some really substantial projects. Our laser project is a good example of that.
"We're at the point now where we really need the industry to grab these opportunities with open arms and start to help us on the adoption side of things.
"It's crucial we can trial these technologies in real life scenarios and get them tested and proven. When a big tender does come up, it means it's not just the traditional methods that get looked at and these new, innovative methods stand half a chance of getting used.
"That's the bit I'm really excited to see in the next year or two, certainly in the decommissioning space."
The impact of Covid-19 on P&A technologies was also discussed by panel members during the webinar, which was entitled 'Decommissioning Opportunities for Technology Innovation and Adoption'.
Keith Hogg, project manager, emissions reductions at OGTC, said there has been a "material impact" on project timelines due to the ability to carry out flow trials.
He said: "We're starting to see an improvement in terms of being able to access wells for field trials. The industry as a whole has worked really hard to try and minimise the impact of Covid. Technology developers have been really great in terms of adapting their plans to try and minimise the overall cost and time affect."
Mr Hailey added: "The thing that I noticed the most, certainly about a year ago when the pandemic really kicked in, is that we've been inundated with ideas.
"That's allowed us the opportunity to fill in the gaps in what was the decom roadmap and pick the technologies that we think are going to be successful.
"I think people working from home gave them the space to have a think about ideas they've had and flesh them out a bit more."