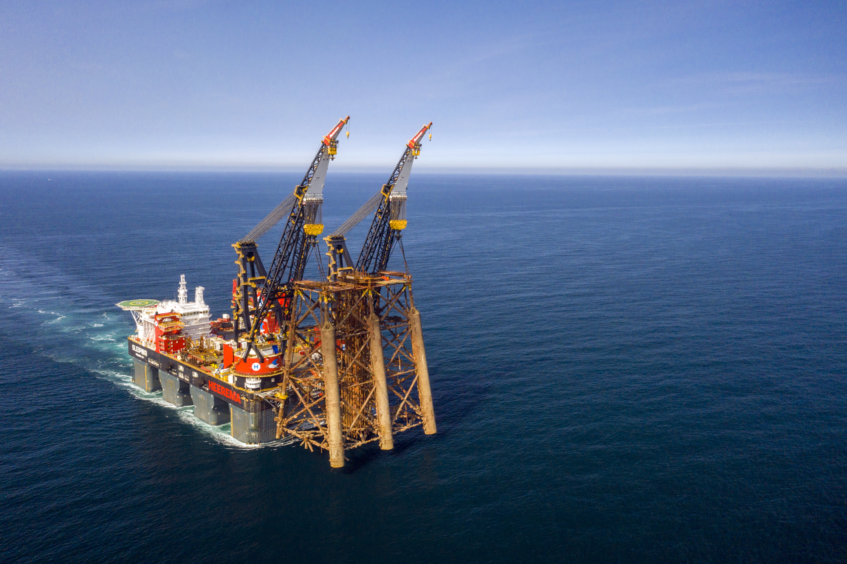 Heerema, owner of the world's largest offshore crane vessels, has said squeezed prices have made a "very difficult business case" for the decommissioning market.
Commerical manager Anthony Fievez told Decom Week that the firm is also "very concerned" about a potential lack of work in the UK for 2023 and said it was "entirely possible" that the supply chain will contract in the coming years.
Despite giving an overview of "megaprojects" coming from the UK and internationally, such as from Taqa, EnQuest and Repsol Sinopec, Mr Fievez underlined that commercial practices need to be changed.
He said: "The amount of work in 2023 is very, very concerning for us. In the UK sector there is almost nothing happening in 2023, with the exception of maybe a couple of jackets.
"Although this is increasing over time, we see a continual margin erosion for the supply chain."
Mr Fievez said that, although operators are citing average "asset retirement obligations" of $3,500 per tonne, Heerema Marine Contractors "hasn't seen these kinds of values anywhere for projects", meaning there is "still a big disconnect" between what operators are reporting and what is flowing down to the supply chain in decommissioning.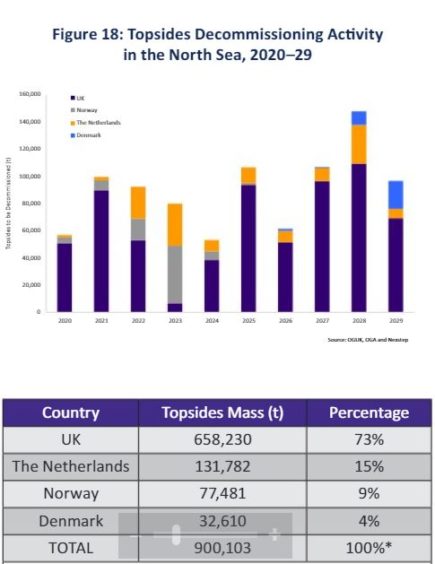 He said that the relationship between operators and suppliers has to change, highlighting issues related to pricing and the need for suppliers to take on other liabilities at the same time.
"It really is a battle for very thin margins which makes it a very difficult business case to continue to push towards our owner that this is an industry that we want to stay involved in."
Use-by date
Mr Fievez also highlighted that, despite support from the regulator, integrated decommissioning companies such as Fairfield Decom and Maersk Decom have "struggled to gain traction", showing that operators "are still reluctant to put faith in alternative contracting approaches".
He said: "It's important to remind the industry and operators that these offerings do have a use-by date. And there is the possibility that the industry will miss an opportunity to make a step-change in the cost of decommissioning.
"It is entirely possible that there will be fewer contractors and less supply chain in four years' time."
Also on the opening day of Decom Week, the flagship conference of industry body Decom North Sea, was Phil Milton, chief executive of Well-Safe Solutions.
Mr Milton offered a similar message, stating that the industry needs to provide "stability and certainty" so that companies will invest.
He said: "The impact on the global supply chain over the last few years, particularly in 2020, has been very dramatic.
"What effect will this have on service delivery when demand increases again, as we're starting to see already? We'll have to learn new lessons again. That obviously has a cost impact, as well as a potential safety impact. How can we attract new people into the industry? If we're going to deliver decommissioning and the energy transition, we need to attract new people into our industry to help deliver that."
Recommended for you

Spirit Energy toasts decommissioning high with 'busiest year-to-date'