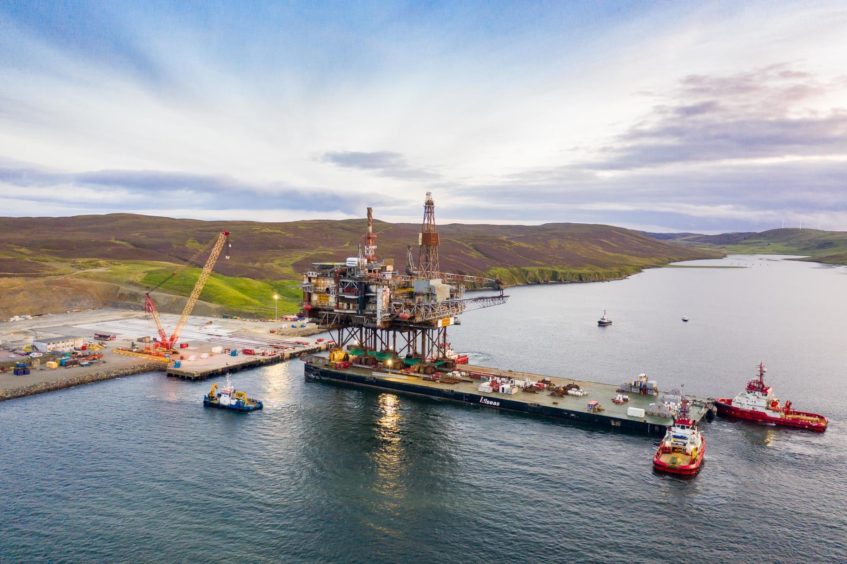 North Sea supply chain companies could begin to move elsewhere if operators continue to defer decommissioning, it has been warned.
Dougie Krestoff, head of oil and gas decommissioning policy at Scottish government, said there's a definite "risk" that skills could start to go overseas as activity hots up in other parts of the world.
He said: "It's a balance. If you look at the global decommissioning market there are eye-watering, billion pound figures being quoted over the next 10 years.
"There's a huge opportunity there and you do want to develop that expertise in your local supply chain so they can become an export success story.
"But, at the same time you want it to remain local and based in Scotland so that the economy benefits from having that there. As to whether there's a risk that companies could go elsewhere, you can't say there isn't."
Mr Krestoff was speaking during the second day of Decom North Sea's virtual Decom Week conference.
Decommissioning "beginning of the queue" for deferrals
In response to the pandemic and subsequent sector downturn, operators deferred hundreds of millions of pounds of decommissioning work last year.
Trade body Oil and Gas UK said the shelved spending, which is expected to continue through 2021 and into 2022, put further pressure on a supply chain that was still recovering from the previous oil price crash.
Dave Sinclair, decommissioning lead at Total, admitted that retiring assets is "beginning of the queue" for postponement when operators are low on cash.
When commodity prices are truncated, operators pursue investments focussed on "future return" rather than letting money go "out the door", meaning deferrals are "always a facet" of a downturn, he said.
Mr Sinclair added that a "tension" currently exists between work that could be available and that which is actually getting to market.
But he stressed that, although putting off decommissioning can be attractive, nobody has "bought into the fact" that doing so makes it any safer or less expensive, adding that the industry needs to "grapple" with it.
Sustained prices and energy transition could boost supply chain
An increase in retirement projects would provide much needed work to the supply chain, which has born the brunt of many of the job losses in the last year.
David Wilson, energy director at economic development body Opportunity North East (ONE), says he's optimistic though that sustained oil prices, as well as low carbon projects coming to fruition, could give firms a boost.
He said: "There's no doubt the supply chain has had a challenging last 18 months or so due to the effects of Covid on logistics, working practices and activity.
"But, I think the north-east has proven over the last 50 years that it has a hugely competent supply chain, alongside the infrastructure and the company capabilities, to tackle significant, complex engineering projects in offshore, harsh environments.
"Despite the tightening margins, the supply chain continue to demonstrate its ability to adapt."
Recommended for you

Equinor UK boss warns North Sea investment at 'all-time low'