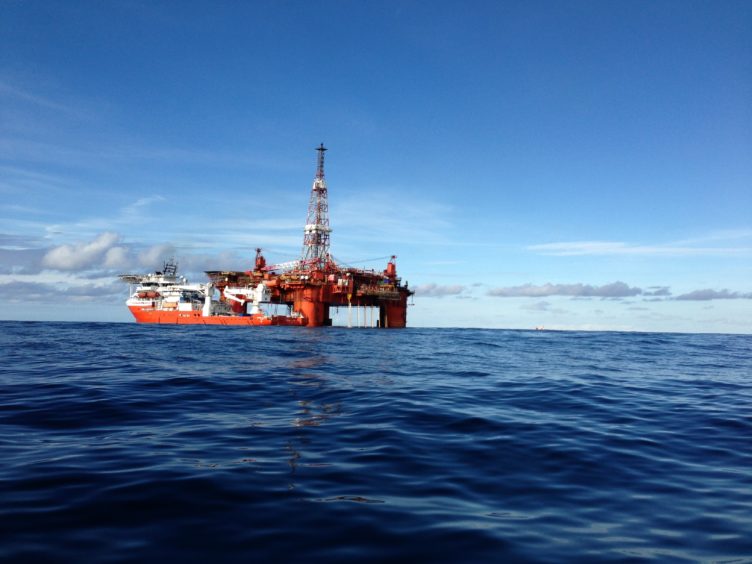 Harbour Energy is sending the Balmoral platform to Denmark for decommissioning, the third UK asset to be announced for overseas yards this year.
Balmoral stopped producing at the namesake central North Sea field in 2020 as the oil price crash hit economics.
The Havila Venus and Havila Jupiter supply vessels will be used to take the Balmoral to the Modern American Recycling Services (MARS) facility at Frederikshavn for dismantling, despite UK yards competing for the work.
It follows the Banff FPSO also being taken to Denmark for decommissioning and news that the Brae Bravo platform will go to Vats in Norway to be broken down.
Harbour Energy confirmed the decommissioning plans for the Balmoral platform but did not comment on timings. The firm previously said it expected the platform to leave the field in May.
MARS said the Balmoral is expected to arrive on site at the end of June and the award "aligns with MARS' strategy to increase its portfolio of complex green recycling projects including FPSOs".
Fraser Moonie, chief executive of membership body Decom North Sea, said it is not a "clean cut 'work gone away' situation" as the assets are remaining in Europe and many UK firms will be involved.
He said: "This is part of a complex picture, with both commercial and physical constraints likely to have contributed to this work being won by Scandinavian yards.
"There are ambitious plans and a great deal of investment ongoing across the UK to increase our capacity and capability, and certainly no lack of appetite from the supply chain to secure work, as we see from current endeavours in Shetland, Kishorn, the Cromarty Firth, and the Firth of Forth.
"Ideally the UK would have more capabilities locally, but no market has everything covered.
"Better visibility of upcoming decommissioning work would enable the UK supply chain to better prepare and invest, and this is something that we continue to push for on behalf of the Decom North Sea membership."
Decommissioning work is ongoing at yards in Scotland and across the UK, including the Ninian Northern at Dales Voe in Shetland, and the Brent Alpha topsides at Able UK in Teesside.
Last month it was confirmed that the Hutton platform legs parked in the Cromarty Firth for 12 years, are to be dismantled at the nearby port onshore.
Recommended for you

EnQuest Heather platform to go to Denmark for decommissioning