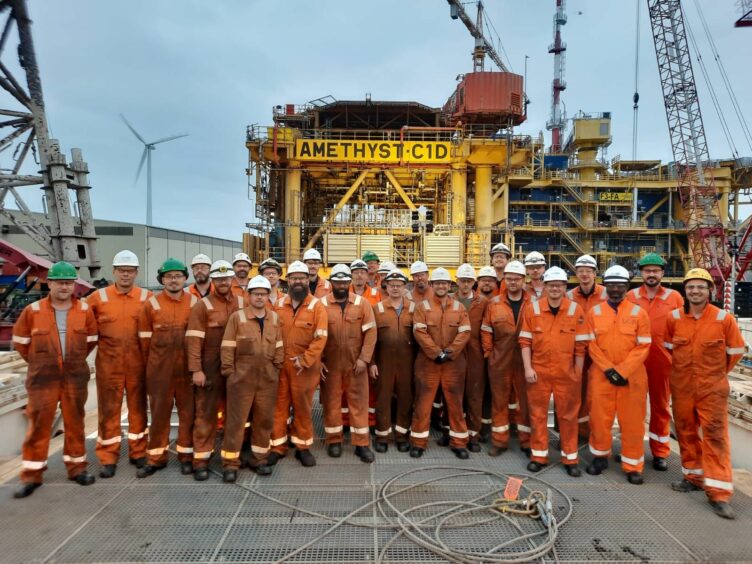 Petrodec has offloaded a platform from the Perenco Amethyst field to a yard in the Netherlands for decommissioning.
The firm removed the C1D topside from the Amethyst field in the UK Southern North Sea last month, using skidding technology to put it onto the specialist jackup ERDA rig, formerly named the Energy Endeavour.
The C1D is one of four platforms at the Amethyst field, which Perenco got the greenlight to decommission in April 2020.
Petrodec celebrated the offload on social media, saying: "The ERDA Team worked safely and efficiently and has shown extreme dedication.
"This is the 3rd topside removed with our skidding solution and it has been executed in a record time. Congratulations!"
Amethyst is the latest in a slew of decommissioning contracts for UK assets being awarded to overseas yards including the Brae Bravo, Banff FPSO and Balmoral platform this year.
Last month, Petrodec used another rig, HAEVA to complete a plugging and abandonment campaign of the Perenco A1D, another Amethyst platform, ahead of its removal.
The firm announced reactivation of the 40-year-old HAEVA, previously the Borr Drilling Paragon HZ1, in March.
Amethyst sits around 25miles from the Easington Terminal on the Yorkshire coast.
Perenco took over operatorship of Amethyst from BP in 2012, having been first discovered by Britoil in the 1970s.
Recommended for you

Stray oil sparks 'condensate and fire' release on aged North Sea platform