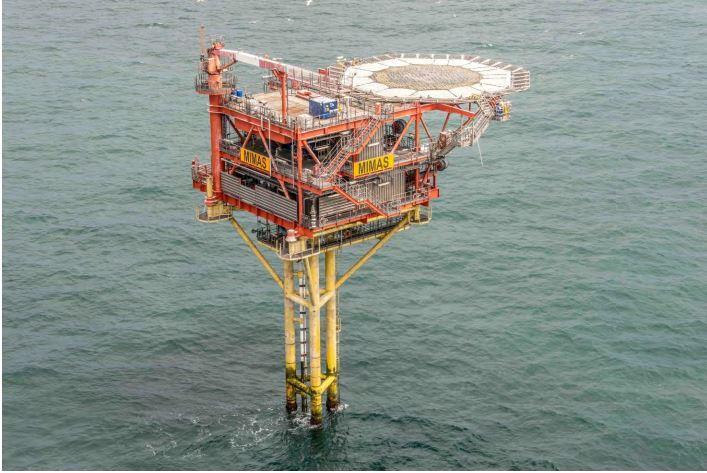 Harbour Energy has submitted plans to decommission a series of platforms and pipelines around the Lincolnshire Offshore Gas Gathering System (LOGGS).
The plans cover the Mimas MN, Saturn ND and Tethys TN installations and associated pipelines, collectively known as the LOGGS' Saturn satellites, which lie between 62 and 75 miles off the Lincolnshire coast. All three assets were built to gather gas condensate, in water depths of up to 30m.
The plan would see all topsides and jackets removed individually via heavy lift vessel, followed by recovery to shore for reuse, recycling, and disposal. Harbour notes removal contracts have already been tendered and awarded for this work.
The lightest topsides weight is the 271-tonne Tethys TN, followed by Mimas MN at 277 tonnes and Saturn ND at 423 tonnes, while jackets weigh 516 tonnes, 432 tonnes and 665 tonnes respectively.
All six pipelines were flushed in 2018 and will be left buried in situ. Pipeline risers will be fully recovered along with the jackets.
Harbour's submission includes a window for well decommissioning between Q1 2021 and Q4 2023, while the potential window for removals spans Q4 2021 to Q4 2027.
It added that operations for these satellites will be carried out as part of a wider decommissioning campaign in the LOGGS area, and that it will continue to explore "cost saving synergies" with other projects.
Harbour is operator of all three installations, holding various equity positions in each: Saturn ND (Harbour 42.9%, Ineos 35.1%, Spirit 22%); Mimas MN (Ineos 50%, Harbour 35%, Spirit 15%); Tethys TN (Ineos 75%, Harbour 25%).
LOGGS was originally developed to process and transport gas from the Vulcan, North and South Valiant and Vanguard fields. Later developments saw the addition of other Harbour fields to the system, including Jupiter (Ganymede, Europa, Callisto, NW Bell), Vampire, Viscount and Saturn. The complex is now in cold suspension.
Decommissioning plans for the Jupiter fields were submitted in early 2020.