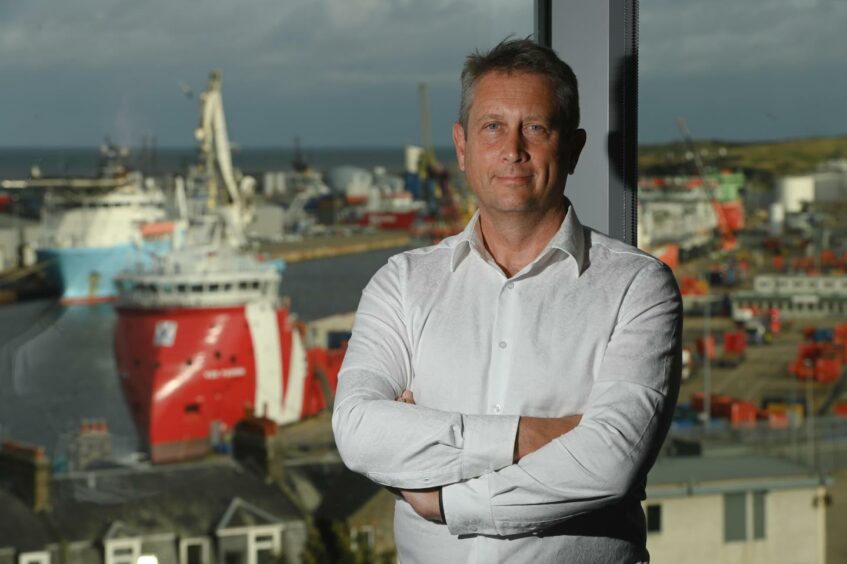 As strange as it may seem, the North Sea, in its current form anyway, is slowly but steadily entering its twilight years.
Without new fields coming on stream, production could wind up as soon as 2030, according to forecasts from the Oil and Gas Authority (OGA).
And while debate continues to rage about the implications of calling time on North Sea production, that doesn't take away from the size, and indeed opportunity, of the decommissioning challenge.
From operators to regulators, industry is limbering up to try to find the best, most cost effective ways of retiring offshore infrastructure.
Excitingly, decommissioning offers a growth area for the oil and gas sector, at a time when they're becoming ever more rare.
John Allan, board director (operators) of industry body Decom North Sea (DNS) and decommissioning director at EnQuest, said: "Over the next four or five years, we're going to see an upsurge of decommissioning projects.
"That also extends to the subsea well plug and abandonment (P&A) portfolio that most of the operators have – that needs to be addressed too.
"The OGA has certainly upped its game in putting pressure on operators to get after these subsea wells that have, in some cases, been sitting there for decades.
"There's going to be a lot of activity. Well-Safe Solutions recently got a couple of decommissioning contract awards from CNR and Repsol Sinopec. It's definitely of its time now, that's for sure."
Efforts to carry out P&A and to decommission rigs have been aided recently by a surge in the price of Brent crude – the benchmark topped $80 a barrel in September.
When global lockdowns caused commodity prices collapsed last year, it was often decommissioning projects that were the first to be delayed.
But while high Brent prices may be here to stay, Allan points to a far bigger issue that is driving oil and gas companies.
"Obviously the oil price is up, but I think the whole net zero, green agenda is certainly driving the decom narrative forward," he said.
"The volumes of all assets are reducing. They are sensitive to the oil price but perhaps less so than they were in the past.
"Tiebacks and new developments are under a lot of scrutiny from the OGA and from stakeholders."
Reassurance that a decom boom is on the horizon will come as welcome news to much of the supply chain – an area that felt the bite of the downturn acutely.
Allan says EnQuest, which is currently involved in a number of large scale UK North Sea decommissioning campaigns, is looking to suppliers for "innovation and creativity" and to "build alliances" through early engagement.
Collaboration is also something DNS has underlined as a fundamental if industry is to make a success of decommissioning, and the industry body has a number of initiatives aimed at fostering knowledge sharing.
In the past some companies have been accused of having a "conservative", play it safe attitude, meaning innovative approaches and novel technologies have been snubbed.
But by allowing alliances to flourish, regulators and industry bodies are hopeful adopting new practices could become the norm.
Allan said: "Innovation is number one I think; the use of new technologies or companies that want to be in the decom game and that are really passionate about it."
He added: "I think the sector is a little bit conservative, but the opportunities are here now. The supply chain has been waiting on volume and these projects are actually coming through – it's been a bit sporadic to date.
"Now you're going to have that critical mass that will give the supply chain the volume of work needed to make investment in new facilities and technologies."
Industry was served a timely example earlier this year of what can happen when new approaches fail to gain traction.
In July, Fairfield Decom, which had been set up with the intention of taking over operatorship of ultra-late decommissioning North Sea operations, decided to call it a day.
Graeme Fergusson, the company's managing director, put the decision down to "a discernible gap" between the rhetoric and the reality, with enthusiasm for new solutions not resulting in work.
Allan said: "I was sad to see Fairfield collapse. I know Graeme and the people over there very well and I think they gave it their best shot.
"They tried really hard to make a difference and I think there's still an opportunity out there for others to adopt the right asset, right hands approach."
Luckily, collaboration can only be aided by the UK's emergence from lockdowns and the resumption of face-to-face meetings and summits.
DNS' inaugural Decom Live event, held at Aberdeen Harbour in September, attracted more than 600 attendees and a repeat has already been pencilled in for 2022.
Allan said: "It was a great opportunity to bring folk together and to get the supply chain and operators meeting. We need more of those events because they really add value – DNS certainly has some irons in the fire for next year."
Other in person events due to be held this year include the landmark COP26 conference in Glasgow, at which world leaders are expected to deliver a step change in efforts to tackle climate change.
In line with efforts to get to net zero, DNS is challenging the sector to deliver decommissioning in step with the demands of the energy transition.
Allan said: "We're looking for innovations in the supply chain that are going to yield more efficient, smarter ways of doing things.
"That's what will drive efficiency and, ultimately, reduce emissions throughout the retirement phase. Bringing the supply chain together with the operators is really important.
"We're seeing a lot of clever ideas coming to the market around driving down the environmental impact of retiring assets and creating a circular, green economy."
While the drive to lower emissions in the energy sector is something relatively new, the requirement to make sure operations are carried out safely is not.
Much of what is being undertaken in the North Sea is "completely new", and DNS is at the forefront of efforts to ensure any risks are kept to a minimum.
Allan said: "There's three goals for most decom projects. First is safety performance – a successful project is one where nobody has been hurt and no damage has been done to the environment. That's really the number one goal.
"Secondly, it's cost and delivering value, and thirdly – and this is becoming more and more important – is the carbon emissions throughout the campaign.
"In order to keep them low, it's about being as efficient as possible. That can reduce the duration of well P&A."
While operators do have a lot to contend with, the prize of getting decommissioning right isn't restricted to plaudits at home.
Much of the world is facing a similar challenge to the UK and there's a chance for the North Sea to create a model that can be used again and again.
Allan said: "There's a real focus on the internationalisation of our decommissioning capabilities. Brunei really sees the UK as a sort of blueprint for future activities.
"If you think globally, Asia is probably right to export our decommissioning skills and Australia is also a great opportunity.
"There's a real chance to support countries that may have never done any decommissioning before."
Recommended for you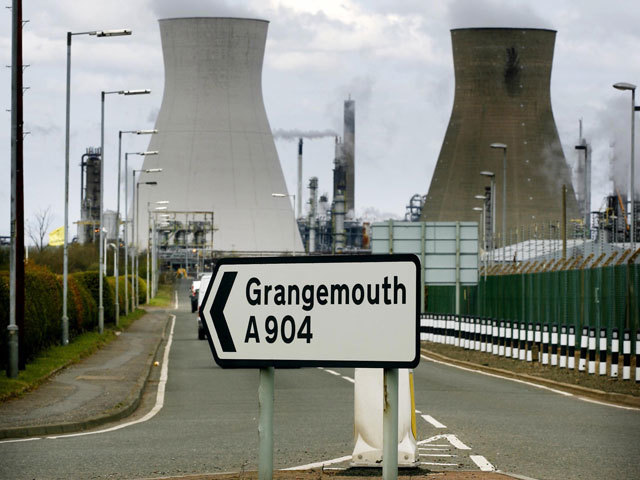 GMB Scotland blames "failure of government" for Forties oil flow decline