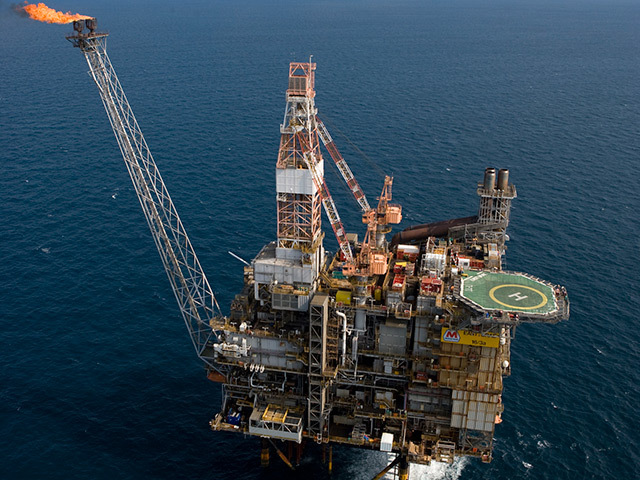 A company which bought stakes in the Taqa-operated Brae Area for just 75pence last year has now defaulted on its decommissioning liability.
Energy Voice has learned that Fujairah Oil and Gas, controlled by the namesake emirate of the UAE, is defaulting on its share of the costs, worth millions of pounds, which is now expected to land on Taqa and its operating partners.
As recently as early 2020, the overall bill for decommissioning the Greater Brae Area was listed in court documents at $1.8billion.
In December, Fujairah bought the stakes of Viaro Energy in the Greater Brae Area (GBA) for $1 (75p) and now owns a 40% stake.
Deals
It is understood that Fujairah Oil and Gas disputes claims that it has defaulted on the Brae decommissioning costs, however the company did not reply to a request for comment.
Just five months prior to Fujairah taking the stakes, Viaro had acquired the GBA interest when it bought North Sea oil and gas producer RockRose Energy in a £250million deal.
Fujairah Oil and Gas holds the second-largest stake in Brae after operator Taqa, which owns 45.7%.
The remainder is split between Spirit Energy with an 8% stake, which is backed by British Gas owner Centrica, and JX Nippon, the Tokyo-headquartered petroleum company, holding 6.3%.
In each of their latest sets of accounts, Taqa, Spirit Energy and JX Nippon have made separate mentions of a decommissioning partner having defaulted, although the name of the field and the operator were omitted.
Sources confirmed to Energy Voice that Fujairah Oil and Gas was the defaulting party.
Taqa, Spirit Energy and JX Nippon did not respond to requests for comment.
As things stand, Fujairah Oil and Gas is still named as a partner for the Brae licences on the Oil and Gas Authority (OGA) website.
Questions
The regulatory regime in the UK is designed to protect the taxpayer from companies failing to meet their decom costs, with the burden being placed on other operating partners, or even previous operators, before it would fall on the public purse.
One analyst, who did not wish to be named, said the issue raises questions over Fujairah's initial acquisition of the GBA stakes and whether proper due diligence was carried out.
He said that the transfers of ownership from RockRose – Viaro – Fujairah would equate to "whole company" sales, meaning that the Brae partners would not be able to carry out meaningful scrutiny on the deal, as they might have if it were purely an asset sale.
In its last set of accounts before changing name to Fujairah –  for the 12 months to December 31, 2019 – the sold RockRose Energy subsidiary set aside a decommissioning provision of $517.6million.
This figure is expected to have reduced since then as decom work has been carried out.
The analyst added that the OGA, as regulator, would have been expected to conduct a due diligence assessment on the Viaro – Fujairah transaction.
However it is understood that a licensee is not required to seek consent prior to a transaction of this type, and that the OGA has powers to intervene after the fact, including revoking a licence.
A spokesperson said: "The OGA is aware of the deal by which Fujairah International Oil & Gas Company Limited acquired control of certain companies holding licence interests.
"This is a commercial matter and the OGA will not comment specifically on it."
Fellow regulator OPRED, which is responsible for "implementing the oil and gas decommissioning regime and ensuring that the costs are met by the oil companies and not the taxpayer", has been contacted for comment.
Accounts
In its set of 2020 accounts, a Spirit Energy subsidiary responsible for its stake in Brae said it expects a partner's default to result in its own liability increasing by £50million.
JX Nippon said in its own accounts that, as of June 17 this year, the operator of the fields gave notice that a party had defaulted, adding that the period for remedying it had passed and the partners had elected to acquire the shares of the defaulting party.
Taqa said in a separate document published last month that a partner had defaulted on its liability and that the other joint venture partners had decided to acquire a pro rata share of the defaulting firm's equity.
'Total wideboys!' – emails show Taqa management's reaction to RockRose-Marathon deal
Background
Last year, a court challenge saw Taqa oust RockRose Energy as operator of the Greater Brae Area having voted alongside Spirit and JX Nippon to do so.
At the time, the three firms cited concern around decommissioning costs and RockRose's lack of experience as an operator to bring these down.
Marathon Oil was the original licensee of the Brae area, which lies about 170 miles north-east of Aberdeen and started producing via the Alpha platform in 1983.
Brae Bravo came on stream in 1988, followed by East Brae in 1993.
Taqa started decommissioning the Brae Alpha earlier this year, with the next two expected to follow between 2022 and 2027.
Fujairah International Oil & Gas Corporation is an entity of the Fujairah Government, incorporated in February last year.
It describes itself as "working in the oil and gas international business of trade and services, dealing either with the biggest market-makers in the Middle East and Asia or key companies in Europe and Africa".
Recommended for you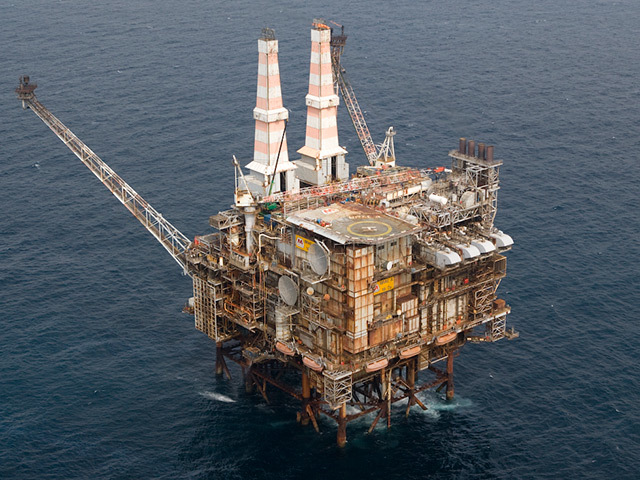 Taqa lawsuit levels accusations at Viaro Energy chief