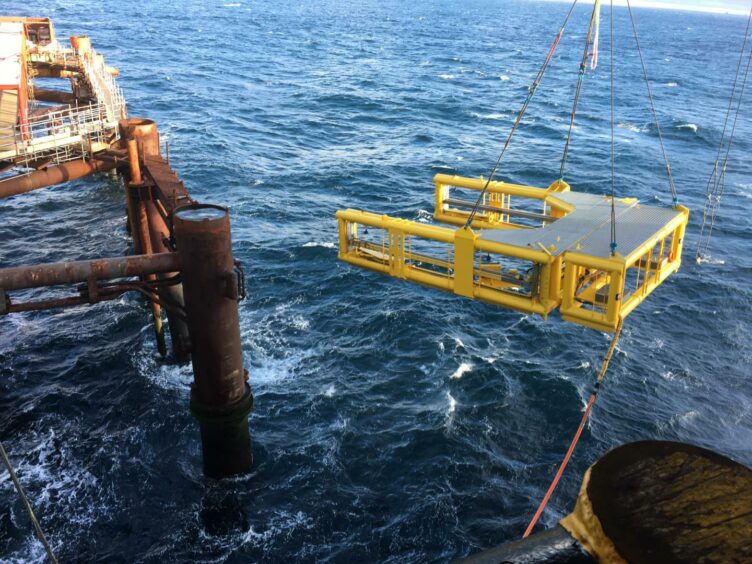 An Aberdeen decommissioning firm is toasting a clutch of contract wins which are expected to generate over £3 million in revenues in 2022.
Cutting Underwater Technologies (CUT UK), headquartered in Bridge of Don, said it has been awarded a series of 10 contracts since October, "resulting in a very busy project outlook for 2022".
A specialist in diamond wire cutting for decommissioning projects, CUT UK said it expects to have increased turnover by 29% in the 2021 financial year, building on a 69% boost in 2020.
It will also grow its headcount from 38 to 43-45 in order to meet 2022 demand.
Business development manager Bruce Sinclair said: "Within our market we have not seen any slowdown. Growth of 69% in 2020 has been followed by growth of 29% in 2021, and we expect 2022 to be a very positive year.
"90% of our business is oil and gas decommissioning. We complete cutting in air and in water all over the world, but out main area of activity is the North Sea. We have seen a significant increase in demand for our services due to the track record of our equipment, expertise of our personnel and the unique ability to cut the very largest targets."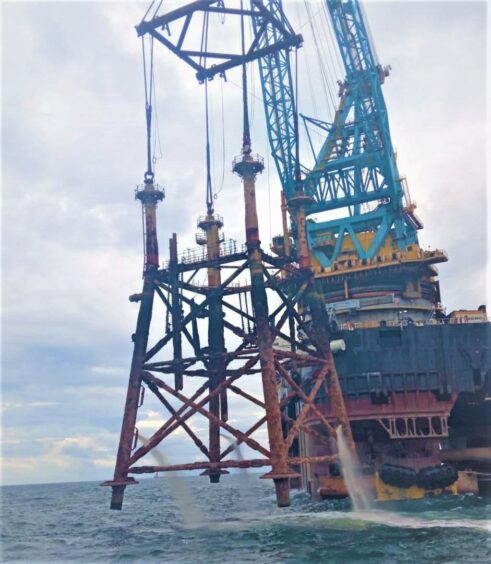 CUT UK has worked on major recent projects including the Brents, Miller, Murchison, Tyras, Ninian, Brae, Valhall and Arzanah Facility offshore Abu Dhabi.
The firm said it has completed over 1,000 projects and over 7,000 cuts from its bases in the UK, UAE and Singapore.
In 2020, CUT  completed the "world's largest ever subsea diamond wire cut" on the Brent Alpha legs (7.3m diameter) and said it is "on schedule to break that record in the future".
However the firm, which bills itself as having 30 years of experience in diamond wire cutting, expects renewable energy to play a growing part in its business outlook.
Mr Sinclair added: "It has brought huge satisfaction to see awards awarded for renewables, decommissioning and installation projects.
"This will represent a larger percentage of our business in the years to come, and is a sector we intend to support closely.
"This year we have worked closely with a local company completing many cable protection system cuts on windfarms and there are plenty of opportunities for more work of this nature in the future."
Earlier this year, Oil and Gas UK's decommissioning insight report predicted £16.6 billion of spending on removing and dismantling the sector's oil and gas installations through to 2030.