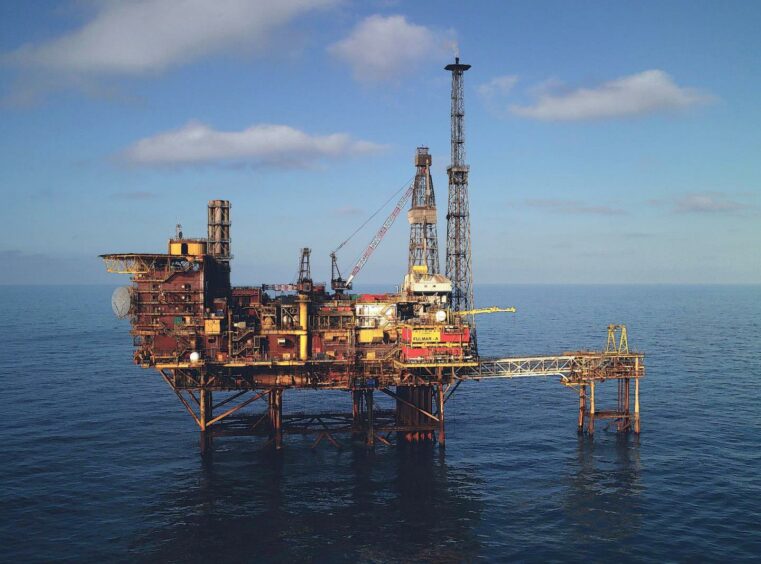 North Sea operator Repsol Sinopec Resources UK (RSRUK) is expected to put a major decommissioning contract for its Fulmar field out to tender next week.
Anticipated to be worth more than £25 million, the deal is part of a campaign to plug and abandon the 32 wells that comprise the Fulmar Alpha platform.
It does not cover the five Fulmar Advance Drilling (AD) installation wells that have already been "phase two abandoned".
According to the Oil and Gas Authority's (OGA) project pathfinder website, RSRUK expects to put the contract out to tender on January 12.
The Aberdeen-headquartered company's decision to forge ahead with the decommissioning campaign comes almost 40 years to the day since the Fulmar field started up production.
The Fulmar platform, located in the central North Sea, was installed in 1981, with first oil production following in February of the subsequent year.
An application to halt production from the installation was approved by the industry regulator in October 2018.
But new life was breathed into the Fulmar complex when it became a dedicated oil export station for surrounding fields, including Auk and Clyde.
The upcoming decommissioning contract covers the abandonment of the Fulmar Alpha wells and will be awarded in a "phased manner".
A front end engineering design (FEED) "competition" will be held and, once complete, a deal for the execution of the well abandonment will be handed out.
RSRUK is aiming to bundle all the works associated with the Fulmar campaign together with a view to using one integrated contractor or group.
The key elements of the work include well abandonment design, well abandonment operations, rig solution and operation, well services and platform enabling scopes.
Planned activity will take place between 2022 and 2026.
According to the original decommissioning plans handed in to the UK Government, removal of the bridge-linked Fulmar Alpha and wellhead platform topsides isn't expected until the second quarter of 2031.
RSRUK is a joint venture between Spain's Repsol and China's Sinopec.
A boss at the operator said last year that work was ongoing to identify fields that could be suitable for carbon capture and storage (CCS), with Fulmar among the candidates.
Recommended for you

BP pairs with Well-Safe to decommission North Sea wells