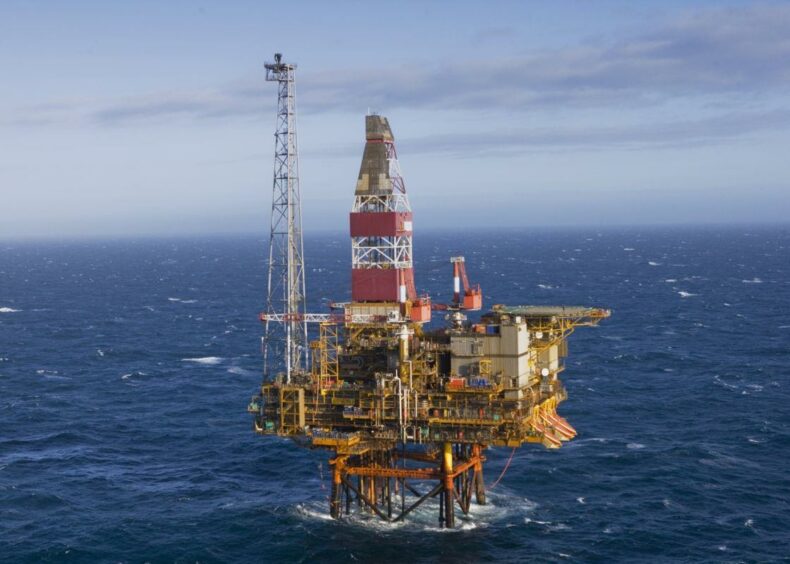 Repsol Sinopec Resources UK has handed in decommissioning plans for the Saltire platform in the North Sea.
The proposals, handed in to regulator OPRED, cover removal of the topsides, a wellhead protection unit and associated pipeline. The platform jacket is subject to separate plans.
Repsol Sinopec has set out a planned removal window for the Saltire topsides, which weigh more than 12,000 tonnes, starting from Q2 2027, though this is subject to change.
The firm said it would endeavour to combine the removal programme with others, given the opportunity, to reduce mobilisation costs.
It added that the Saltire A topsides will be fully removed via a heavy lift vessel and returned to shore for recycling. However, a final decision on decommissioning method will be made following a commercial tendering process.
Saltire lies around 125 miles north-east of Aberdeen, with the wider area including the namesake field along with the Chanter and Iona fields.
The processed oil was exported to the Piper B platform and from there sent on the Flotta terminal facilities. Gas was exported to the St Fergus terminal in Aberdeenshire.
The platform was installed in 1992 in around 145 metre water depth and produced through until 2014 when production was suspended and then ultimately ceased altogether in 2016.
Iona was discovered in 1981 and started up in 1997, while Chanter, which lies about 2.5 miles away from Saltire was discovered in 1985 and began production in 2006.
Recommended for you

The Energy Voice guide to North Sea strike action