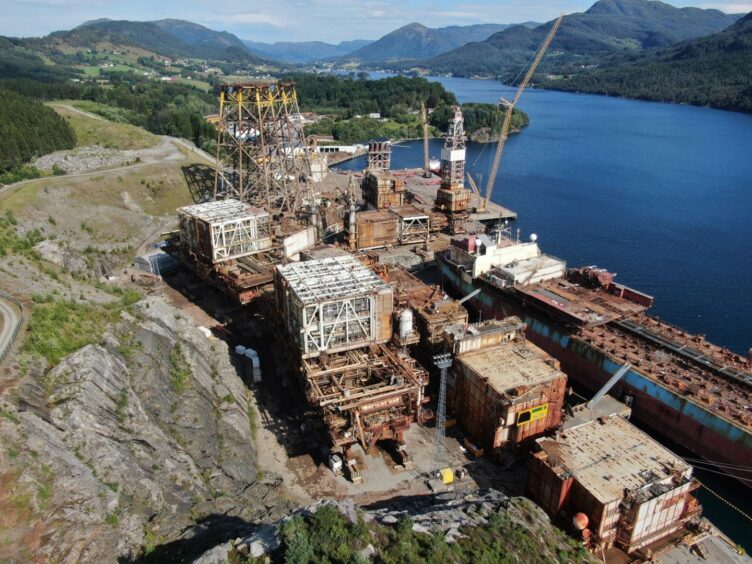 Bosses at engineering firm AF Gruppen remain open minded about a future decommissioning partnership after a previous venture failed to gain traction.
Fairfield Decom was launched in 2019 by AF Offshore Decom (AFOD), a subsidiary of the Oslo-listed company, alongside Fairfield Energy and Heerema Marine Contractors.
An integrated decommissioning company, its aim was to take over operatorship of ultra-late life North Sea assets.
Fairfield would then manage them through to retirement, delivering a "fit-for-purpose" model designed to reduce costs.
Rhetoric ≠ Reality
But despite initial optimism, it was announced last year that the company would stop trading with immediate effect after it failed to gain a foothold in the tough decommissioning market.
Graeme Fergusson, the company's managing director, blamed the decision on a "discernible gap" between the rhetoric and the reality.
He also lamented the collapse of "numerous" deals at the last minute.
Model not dead
But despite the collapse of the Fairfield, there is still support for its 'right assets right hands' approach to decommissioning.
And AFOD's managing director Lars Myhre Hjelmeset says the division is receptive to the idea of setting up a similar partnership.
He said: "There is no lack of ambition or innovation. We came close to shifting the market with previous partnership models, and we learnt a lot from these experiences.
"These are now forming a revised strategy to penetrate the market but we don't believe this is a journey we will make on our own.
"We firmly believe that for decommissioning delivery, a partnership model will be the key to success. Our door is firmly open to exploring the right relationship with the right party."
While "no decisions" have yet been taken, that also means "nothing has been ruled out", he added.
Green shoots emerging
The decommissioning sector has not had its troubles to seek in the last couple of years.
As operators scrabbled to prioritise essential work during the Covid-19 pandemic, retirement campaigns were often the first to be kicked down the road.
But with commodity prices in a healthier state, signs are beginning to emerge that decommissioning work is on the cusp of resuming.
AF Gruppen had planned to merge its offshore decommissioning operations with fellow Norwegian firm Aker Solutions.
But the move was scrapped after both parties failed to reach an agreement.
Continuing as AFOD, Mr Hjelmeset says there is "significant backing" to grow the business and a licence has been given to "explore the decommissioning market further".
He added: "This expansion is set to take place across the traditional decommissioning value chain as well as moving into new areas of growth, with these including wells and subsea decommissioning.
"Although our team is based in Oslo, we certainly expect the expansion to bring a number of local benefits to Aberdeen and the north east which will become apparent as we move forward."
Recommended for you

AF Gruppen secures decom contract for North Sea platform