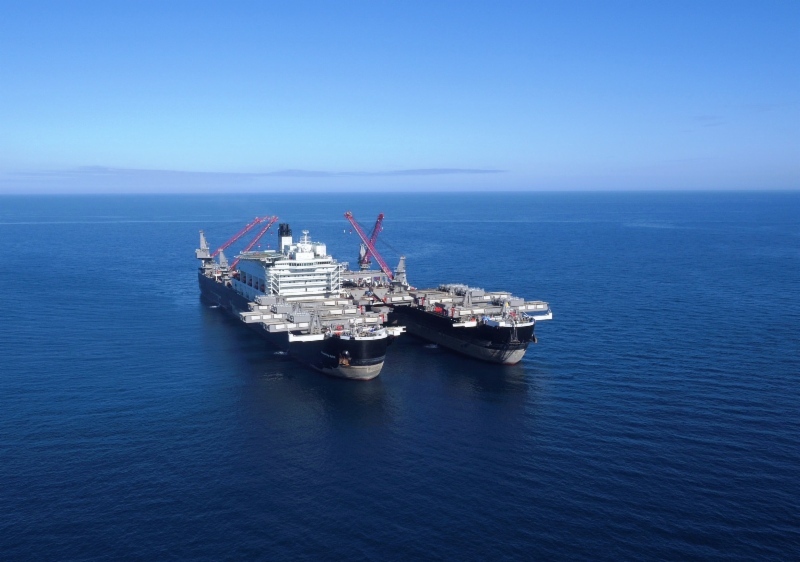 The giant heavy lift vessel Pioneering Spirit has arrived on site to remove the jacket of the Ninian Northern field.
Allseas' huge vessel is now at the Ninian field, according marine vessel tracking data.
The giant ship was also spotted by local vessels in the area, with a picture posted publicly on social media.
Last month, a joint venture of Veolia and Peterson was revealed to have won a contract to dismantle the jacket at Lerwick Harbour – the same site which took on the platform topsides.
At the time, they said the Pioneering Spirit was expected to remove the 8,500 tonne Ninian Northern jacket in April.
CNR International's Ninian Northern was installed in 1978 and put into production two years later, before finally ceasing output in 2017.
Dales Voe has been host to the Ninian Northern topsides, which arrived at the site in August 2020, and recently completed dismantling work with 98% of the material recycled.
Preparation is underway at the site to receive the steel jacket structure which will be broken down and recycled over the course of eight months.
Last month, Peterson decommissioning manager James Johnson said: "We believe this award demonstrates the strong track record of Peterson and Veolia in handling all types of offshore decommissioning projects, as well as the excellent capability of the Dales Voe Base."
Recommended for you

Lerwick Harbour evolving to meet new challenges