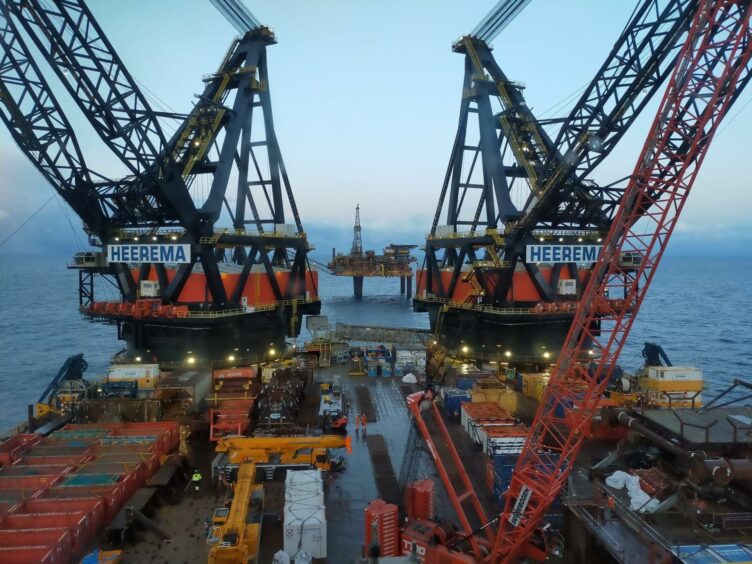 Preparatory works have kicked off in the North Sea ahead of the removal of the Dunlin Alpha topside.
Dutch firm Heerema Marine Contractors has arrived on location, around 100 miles north-east of Shetland, to get the 20,000 tonne platform ready for decommissioning.
Alongside consortium partner AF Offshore Decom, Heerema is using its Thialf semi-submersible crane for hook down and removal activities.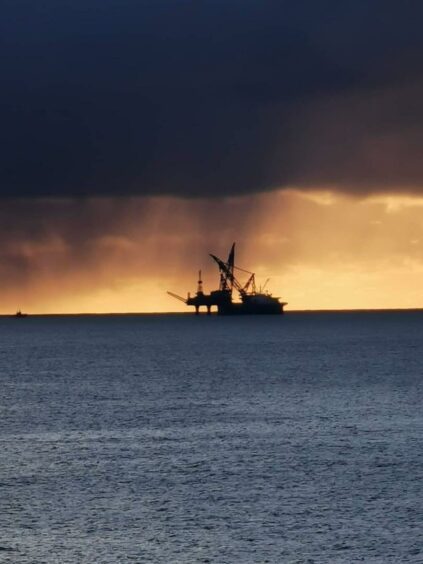 Sleipnir will then return later this year to remove the module support frame with a single lift.
More than 95% of the materials from Dunlin Alpha, which is operated by Fairfield Energy, will be recycled, Heerema said in a post online.
Alan Scott, general manager at Fairfield Energy, said: "The arrival of Heerema's SSCV Thialf marks the next significant milestone in the Dunlin area decommissioning programme – removal of the Dunlin topsides.
"This is the first of two scheduled heavy lift operations this year – the second will involve the SSCV Sleipnir and commence in the summer. We're working closely with Heerema to ensure these lifts are undertaken safely, effectively and to schedule."
Fairfield submitted its decommissioning programme for Dunlin Alpha to the UK Government in August 2018.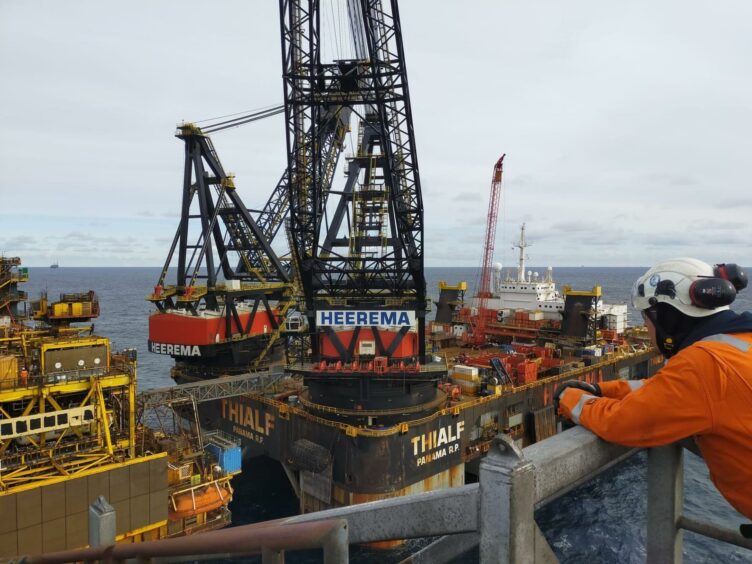 It was revealed last year that the costs of shutting down the Greater Dunlin Area had increased by £25 million to £860m.
The increase was put down to the impact of Covid-19, with operations "disrupted and restricted" for three months.
Recommended for you

DeepOcean completes Dunlin Alpha platform decommissioning project