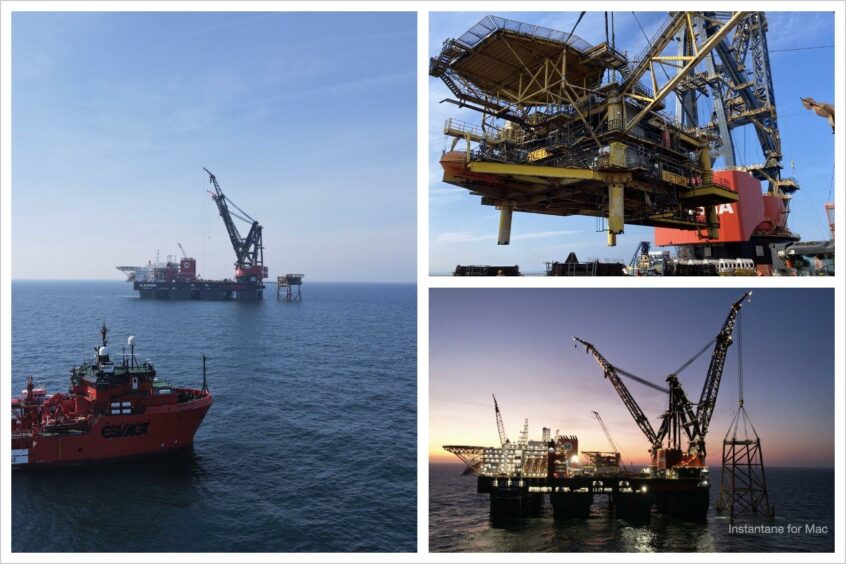 A North Sea platform has been dropped off in the Netherlands ahead of being broken up.
Heerema Marine Contractors, the same company that installed the Ketch platform more than 20 years ago, used its Sleipnir vessel to remove the installation.
It was recently unloaded at the Port of Rotterdam where it will be dismantled.
On LinkedIn, Three60 Energy, which operated the Ketch platform on behalf of DNO, toasted hitting a "key milestone" in its decommissioning journey.
It said: "The Ketch platform, operated by Three60 Energy on behalf of DNO and located in a water depth of 54m and installed in 1998, was successfully lifted by Heerema's Sleipnir.
"This operation was only possible through the detailed planning and commitment to safe delivery by all of the companies and individuals involved."
It was announced earlier this year that Heerema had been awarded a decommissioning contract for the integrated engineering, preparation, removal, and disposal (EPRD) of the Ketch platform, as well as well as the nearby Schooner platform, by DNO.
The Dutch contractor fitted both installations, located in the Southern North Sea, in the 1990s.
The Ketch platform was located around 90 miles offshore, in water depth of 54m.
It was tied back to the Murdoch complex, which will also be removed by Heerema.
After removal, both Ketch and Schooner will be disposed of, with up to 97% re-used or recycled.
Oslo-listed operator DNO acquired the two assets as part of its £641.7 million buyout of Faroe Petroleum in 2019.
Proposals to decommission the platforms were approved later that year, with DNO forecasting costs of around £25.1m.
Oil and gas decommissioning firm Well-Safe Solutions also took to LinkedIn to salute those who helped in removing the platform.
It said: "We're thrilled to have played a key role in the decommissioning of the Ketch platform, which has spent over 20 years in the southern North Sea."