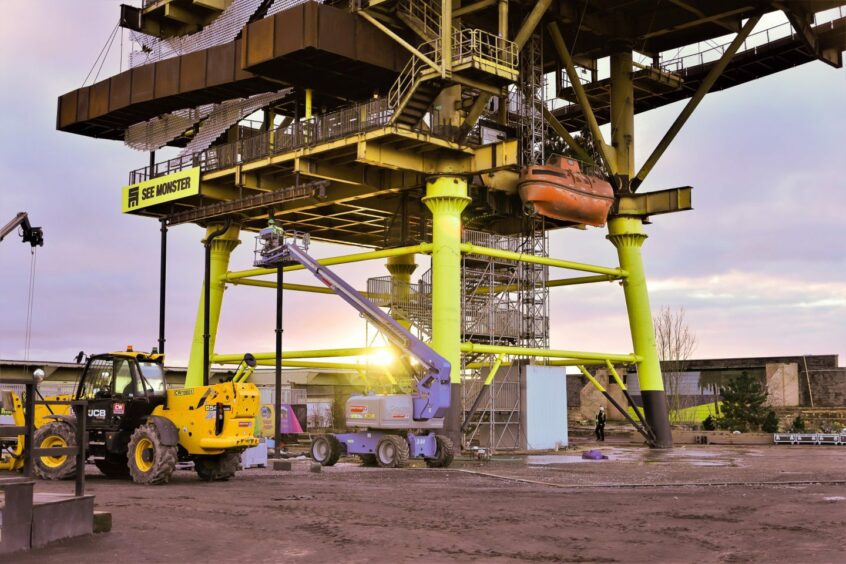 Work is ongoing to pull apart a UK art exhibition, founded on a decommissioned North Sea gas platform.
Pictures have been shared online of the 'SEE Monster', the centre piece of a cultural festival in Weston-super-Mare, being retired for good.
The dismantling process has begun, with the platform due to be broken into individual pieces, before being recycled and repurposed.
SEE Monster has been parked up in the English seaside town, on the same spot as artist Banksy created his "Dismaland" project in 2015, for a number of weeks.
The project was led by Leeds-based creative studio NEWSUBSTANCE in collaboration with Dose of Society, REDHOUSE, Rocket Women, Empowering Women with Tech, Ivan Black kinetic sculptor and representatives from The British Antarctic Survey, and is supported by North Somerset Council.
Unboxed in the spotlight
Announced in October 2021, before being launched in July, SEE Monster is one of 10 other schemes that comprised the 'Unboxed: Creativity in the UK' initiative.
Billed as a "once-in-a-lifetime celebration of creativity", the programme sought to highlight science, technology, engineering, the arts and mathematics.
Part of the SEE Monster's brief was to underline the legacy of offshore structures, as well as the plight of coastal communities around the UK.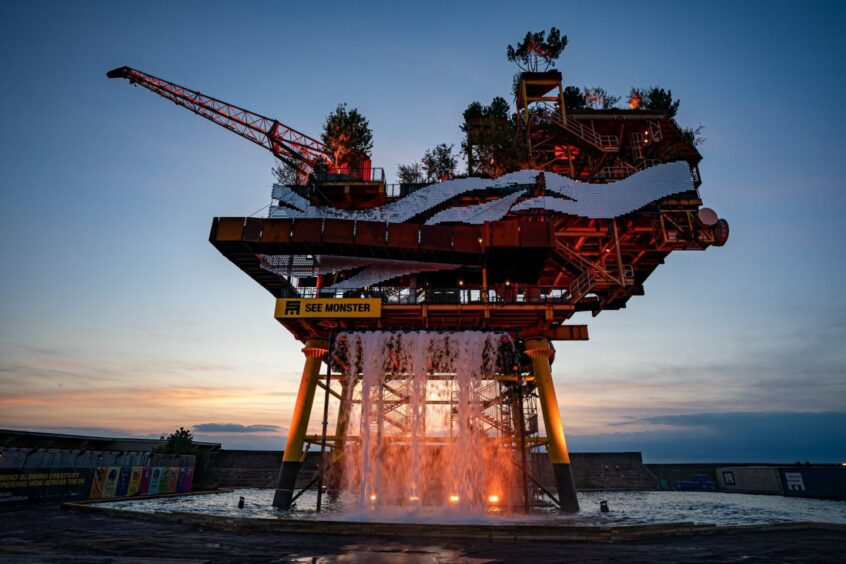 But Unboxed attracted unwanted attention earlier this year when it was revealed the UK's National Audit Office (NAO) had launched a probe into whether the £120 million government-backed festival has delivered value for taxpayers.
The UK's independent public spending watchdog has signalled it will examine the delivery and value for money of the venture, following a letter written by Conservative MP calling it an "excessive waste of money during a cost of living crisis".
Why not Aberdeen?
The SEE Monster also sparked debate in Aberdeen, with people questioning why the city – known at the oil and gas capital of Europe – has not marked its relationship with the North Sea.
Speaking at a Decom North Sea event earlier this year, trade body chief executive Sam Long highlighted that Weston-super-Mare has "nothing to do with the oil and gas industry", and asked why similar initiatives aren't happening in the north-east.
Recommended for you

Oil and gas companies lodge over 100 bids in North Sea licensing round