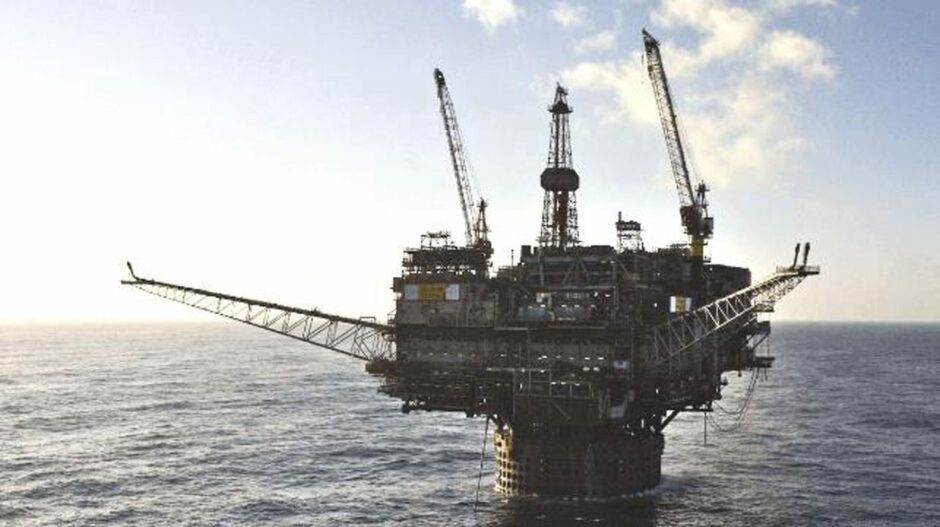 How to remove a 600,000 tonne structure in the middle of the North Sea? Most likely, operator CNR International simply won't.
"The hot money would be that it'll go to a derogation case – that CNR will apply, through the UK government, for a dispensation to leave the concrete structure in place," one decommissioning expert told Energy Voice of the huge column supporting the Ninian Central platform.
The concrete structure was the largest manmade object ever moved when it was put in place at the Ninian field in the 1970s.
Last week CNR International said it would shut the field down, after 45 years of production, and write down the remaining 65 million barrels, due to "challenging" market conditions.
That means a protracted decommissioning process is due to get underway.
CNR International said: "Planning for the cessation of production and ultimately decommissioning of the Ninian field is underway but is still at a very early stage."
It's larger – but a more straightforward debate
The huge legs supporting other platforms like the Shell Brent field and the Dunlin platform, operated by Fairfield Energy, have created something of a war of words.
Shell and Fairfield have been the centre of a debate with Ospar – a pan-European treaty demanding removal of manmade structures from the seabed – after they applied via the UK government to leave them in place.
However, despite Ninian Central being far larger, it may be much more straightforward.
Those fields have been hotly-contested because they both have large oil storage cells in their legs – with concern that thousands of tonnes of oily-sediment contents within them could be gradually released into the sea over time, harming the environment.
The argument has been around the practicalities of removing those substances.
But it's a different story for Ninian Central.
"In Ninian's case it was always a pipeline job, so you don't have the same issues of garbage, pollutants, being put into storage cells.
"Provided it is clean concrete, there's unlikely to be the strength of objection you've currently got on the Brents and the Dunlin."
It may be theoretically possible to re-float the structure and get it moving.
However the expert said that "even the Greenpeaces of this world" would concede, so long as it is proved to be "clean concrete" without harmful materials or equipment inside, leaving the structure in place is "the practical option in today's world".
More like the MCP-01
That doesn't mean there isn't a debate to be had.
Another expert in the field told EV that the Ninian Central is more akin to the MCP-01 – a platform which left its concrete structure, similar to Ninian, in place after topside removal.
"Ninian Central will not be as difficult (a debate) as Brent's – more like MCP-01.
"It will still need to go through the full process of establishing contaminants and what to do with them. MCP-01 I believe had some unpleasant stuff within the structure."
If such equipment and materials can be removed, then OSPAR would, in theory, likely be receptive to leaving the column in place.
'There's some huge lifts on that'
These issues don't affect the Ninian Southern – the other platform in place at Ninian – in the same way.
Like the Ninian Northern, which had its components removed to Shetland for decom in recent years, the Southern consists of a platform and steel jacket, rather than a huge gravity-based concrete structure.
There's still a discussion to be had on how the actual Ninian Central platform is removed.
Due to its size, modular removal, rather than a single lift, is likely for "all the processing equipment, topsides, you name it".
"I would expect it to be at least a two-stage campaign," said one expert.
"There's some huge lifts on that."