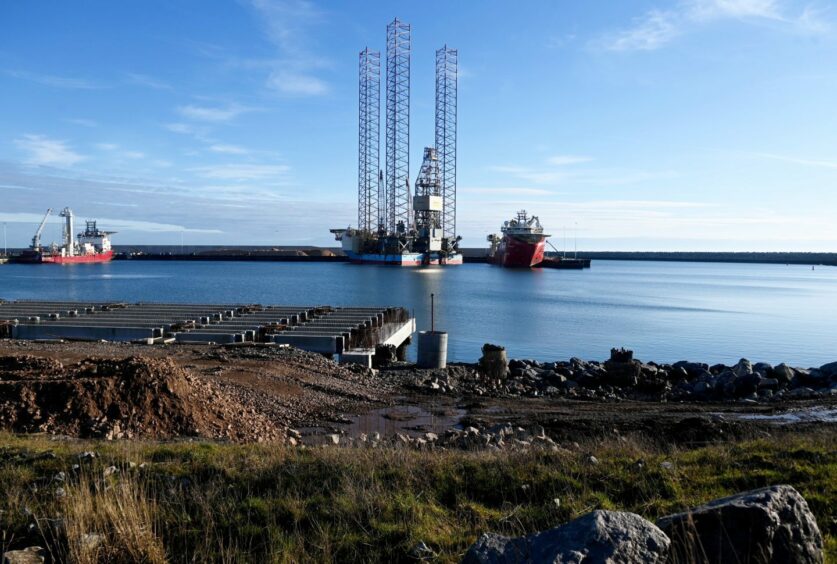 Oil giant BP (LON: BP) has picked Aberdeen's Well-Safe Solutions to help it decommission a pair of suspended North Sea wells.
Work to plug and abandon the wells on BP's Kate field, about 130 miles from Aberdeen, is due to kick off in the second quarter of this year.
Well-Safe will carry out support services from the Noble Innovator jack-up rig, currently moored in Aberdeen's South Harbour.
Ruth Thomas, subsurface team lead at Well-Safe, said: "We are very much looking forward to supporting bp with this work scope, which involves detailed subsurface and well engineering basis of design studies ideally suited to our specialist capabilities.
"Well-Safe Solutions will be instrumental in establishing and evaluating key subsurface isolation criteria including identifying and quantifying zones of flow potential and risks associated with redevelopment.
"In addition, we will also examine existing barriers and optimise the barrier strategy, taking into account the attributes of the region to safely and efficiently deliver this project."
The Noble Innovator has become a fixture of the Aberdeen skyline in recent weeks after arriving in the city's new South Harbour for maintenance work.
According to contract details published recently by Noble (NYSE: NE), the huge oil rig will kick off work for BP in May – the contact will run for a year, at a day rate of $135,000.
Well-Safe personnel will work alongside BP staff to safely plug and abandon the two wells on Kate, located near to the supermajor's ETAP production hub.
James Richards, well abandonment director at Well-Safe , said: "The Well Decommissioning Delivery Process (WDDP) guides operators through the well plug and abandonment process efficiently and effectively, without the extended commitments and high costs historically associated with engineering resources over long periods.
"The WDDP is built to realise the benefits of capturing, retaining and sharing of knowledge between our personnel, clients and stakeholders."
This announcement is the latest in a busy year for Well-Safe, as it prepares for the mobilisation of the Well-Safe Defender and the fitting out of the Well-Safe Guardian with a bespoke dive spread system by summer 2023.
Recommended for you

NSTA: £4bn of North Sea developments approved in 2023