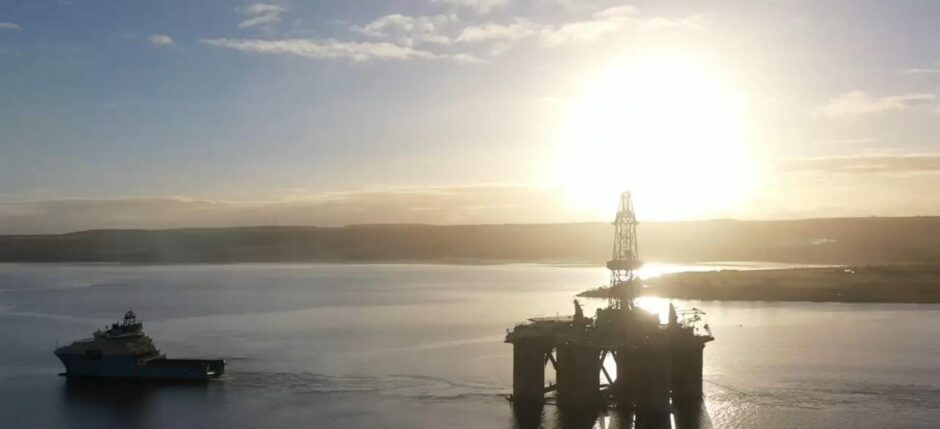 Decommissioning specialist Well-Safe Solutions has shared video footage of its final asset embarking on its inaugural contract.
The Well-Safe Defender has left the Cromarty Firth, where it spent some four months, for the North Sea, to carry out plug and abandonment work for Spirit Energy.
It follows an extensive revamp to convert the semi-submersible rig into a decommissioning asset, and means, for the first time in Well-Safe history, the Aberdeen company has mobilised 100% of its fleet.
While on contract to Spirit – a deal expected to create around 60 jobs – the Defender will tackle 14 wells on the Trees and Chestnut fields.
It comes less than a year after the unit became a part of Well-Safe's fleet, after the company bought the rig, previously the WilPhoenix, from Awilco Drilling in June for £12.4 million.
Chestnut first came on stream for Spirit Energy in and the firm last year submitted a decommissioning plan for the field, which has produced for a decade longer than planned.
Following speculation that the production vessel – the Hummingbird Spirit FPSO – was destined for scrap, it was then confirmed it had found a new lease of life.
It has been renamed "Excalibur" and is destined for the Ping Petroleum Avalon field next year.
Trees is operated by Spirit as a tie-back to the Brae Alpha platform.
Having started production in 1995, Spirit says the field has an expected field life of "2023+".
Recommended for you

Well-Safe launches new global consultancy business