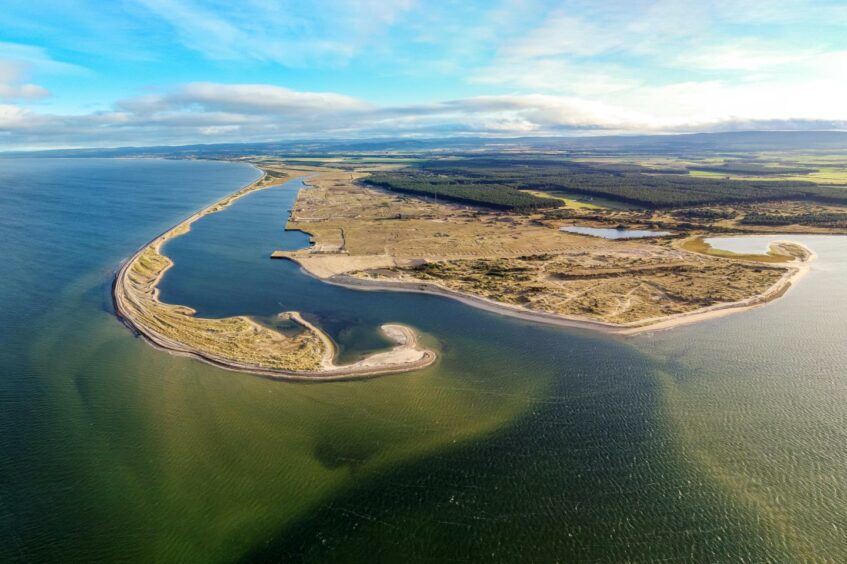 Ambitious plans to revamp a Scottish fabrication yard for use recycling North Sea infrastructure have taken a major step forward.
Ardersier Port, around 14 miles east of Inverness, has secured a key permit needed for decommissioning from the Scottish Environmental Protection Agency (SEPA).
Crucially, the 28,500 tonne waste management licence paves the way for the budding facility to receive old North Sea infrastructure that may otherwise have been sent elsewhere for scrapping.
Ardersier Port, the largest brownfield site of its kind in the UK, is the spot of the former McDermott oil and gas fabrication yard.
It was acquired by Steve Regan, the former chief executive of civil engineering firm Careys, and his business partner Tony O'Sullivan in 2021 for an undisclosed fee.
Mr O'Sullivan said: "What this (waste management licence) will do is bring oil platforms, FPSOs, and ships into the port for recycling.
"Now this licence has been granted, we can actively tender with a guarantee that we can start taking in ships, jackets, chains and anchors – anything that comes from the North Sea really, for decommissioning."
Ardersier announced yesterday that it has secured a £300 million private equity deal for its redevelopment into the offshore wind and decommissioning sectors.
US firm Quantum Energy Partners has thrown its backing behind the facility, with former BP executive Lewis Gillies taking over as CEO of the port's new parent company, Haventus.
Ardersier is already actively tendering for decommissioning work, as the North Sea faces up to the looming burden.
Industry will spend billions of pounds in the coming years on ripping out and safely disposing of oil and gas infrastructure.
Taking on the big boys
There are concerns though that the economic and industrial benefits of decommissioning may bypass the UK, and, to date, much of the work has been sent overseas.
But Mr O'Sullivan says that they can reverse that trend, with the port "taking the Turkish and Indian yards head on".
Full funding has also been secured to drive the Ardersier development forwards, with key works on the site due to start this summer.
On what will set the facility apart from rival yards in Denmark and Norway, Mr O'Sullivan has a clear answer – cost.
He said: "We want to be is an energy transition facility, a manufacturing base for floating and fixed wind.
A spokesperson for the Scottish Environment Protection Agency (SEPA) said: "A waste management licence was issued to Ardersier Port on 8 March 2023 following a thorough review by SEPA of proposed activities. It contains all the necessary conditions to ensure the environment is protected from any harm.
"The licence is for keeping and treating waste, including from off shore, and contains conditions to prevent waste escaping and nuisance from odour, noise, dust, litter and aerosol."