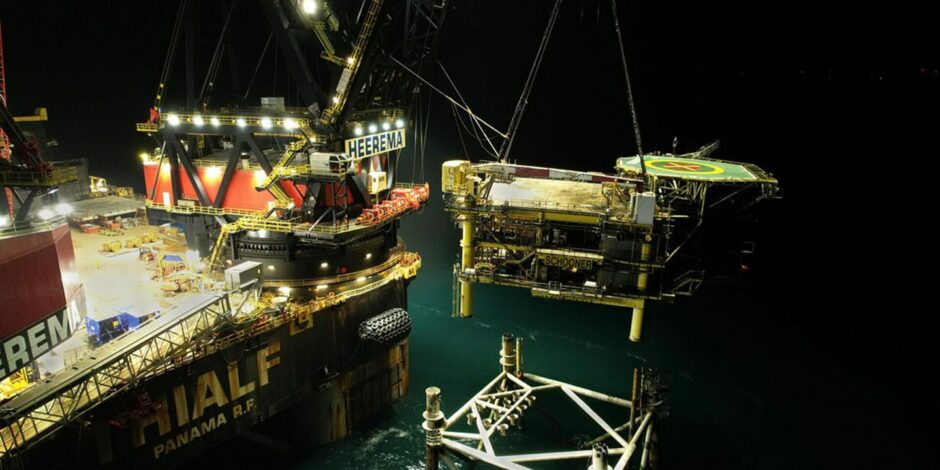 Norwegian group DNO reports that its North Sea decommissioning works are now drawing to a close, following the removal of the jacket and topsides at the Schooner field.
DNO (OSE:DNO) said on Monday that Heerema Marine Contractors (HMC) had successfully removed the wellhead platform production facilities from the Schooner field in the UK southern North Sea.
DNO said the lift marked "the last major offshore operation" in its multi-year North Sea decommissioning programme.
HMC used its Thialf semi-submersible crane vessel to carry out the lifts, removing the 1,200-tonne Schooner platform deck on 17 May, followed by the jacket on 23 May after the piles had been cut three meters below the seabed.
Both structures have since been transported to the Hoondert Yard in the Netherlands for dismantling and recycling.
The Netherlands-based group secured a contract to remove the Ketch and Schooner topsides last year.
It marks a full-circle operation for Heerema, which deployed both installations in the 1990s.
Ketch was located around 90 miles offshore, in water depth of 54m, while Schooner sat west of this in 71m of water. Both platforms were previously tied back to the Murdoch complex, also set for removal.
"We have conducted these operations in a safe, cost-efficient and environmentally responsible manner, coordinating five tier-one contractors and displaying our capabilities as a full life-cycle offshore operator," said DNO chief operating officer Chris Spencer following the Schooner lift.
In its 2019 takeover of Faroe Petroleum, DNO assumed operatorship and working interest in the Schooner and Ketch fields in the UK and the Oselvar subsea field in Norway, three end-of-life fields whose decommissioning had been deferred by the previous operator.
It has since completed plugging and abandonment (P&A) of nine Ketch wells and the three Oselvar wells in 2021, followed by the 12 Schooner wells in 2022.
Both Ketch and Oselvar were removed and dismantled last year.
Heerema offloads Ketch platform in Rotterdam ahead of decommissioning
DNO has said it expects about 95% of the removed materials will be recycled.
Recommended for you

AF Gruppen secures decom contract for North Sea platform