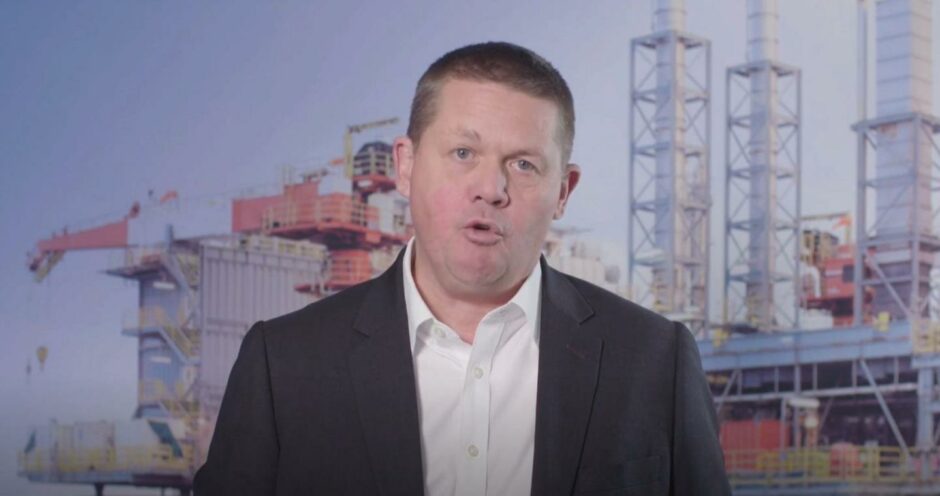 The Europe chief executive of Harbour Energy has told investors that the Dunnottar exploration project is a "a well to watch".
Phil Kirk said the prospect, currently being drilled, has potential to add 50million barrels of oil equivalent to Harbour Energy (LON: HBR), based on mid-case estimates.
Dunnottar is a near-field well within the Harbour Energy J-Area, around 150miles south-east of Aberdeen.
Mr Kirk said: "A well to watch is the Dunnottar exploration well that we're drilling at the moment in the J-Area.
"We should have those results in the first quarter. That has the potential to add a net 50million barrels on the mid-case to Harbour Energy. Really exciting well.
"On the downside case, it would be lower volumes but perhaps tied in quicker and benefiting production. So a really interesting well that I'll look to talking to you about in the New Year."
Mr Kirk made the comments during the first ever Harbour Energy capital markets day last week, where he said "2022 is going to be a busy year across the portfolio".
His presentation showed that January alone is expected to be a busy month for the London-listed company as more wells are tied into its production hubs.
"Jade South in the J-Area should be coming on in January," he said, referring to the well spudded back in August.
"We had the East Everest LAD well, which is a tieback to the Everest platform. That should be coming on soon as well, January I hope."
Another development which could be up and running in January is Tolmount, which Harbour Energy announced a reserves downgrade for last week.
Officially, the timeline is Q1 2022, but Mr Kirk is hopeful of an early start.
He said: "We're saying first gas in Q1, but we and the team are hopeful that, if everything goes to plan, we'll be producing around the end of January, but this is heavily dependent on the weather.
"The Tolmount drilling campaign was completed safely. We have four development wells completed and available for production and first gas. But, as we mentioned in our interim results, the third well encountered a shallower gas-water contact than we expected.
"While initial production rates are going to be around that 20,000 barrels of oil equivalent per day mark, they're unchanged, unfortunately the current and preliminary estimate of net reserves is around 20m-30million barrels of oil equivalent.
"That's around about 25-50% lower than at sanction. On the more positive side, we took the FID on Tolmount East in July, which when that's developed as a single-well tieback to Tolmount infrastructure will have robust economics. We continue to expect first gas in 2023."
Recommended for you

Harbour Energy targets fresh exploration and production in North Sea