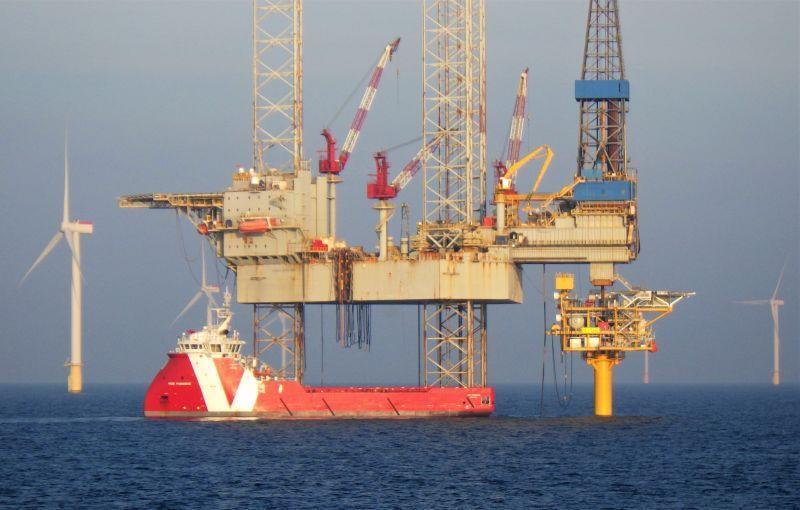 North Sea operator IOG is to spud the Southwark development well in the "coming days" after missing its previous target.
In an operational update the company said it has "not yet been possible" to safely drill the well due to "repeated technical issues" with an underwater remotely operated vehicle.
An ROV is needed to survey the Noble Hans Deul rig's spud cans and to ensure it is correctly aligned.
In order to address the issue a second, higher specification ROV, together with spares and additional personnel, has been mobilised to the rig.
But it has yet been unable to complete the necessary surveys, owing to "further technical issues".
London-listed IOG (LSE: IOG), formerly Independent Oil and Gas, said repair operations are underway to "rectify both units", while an alternative vessel-based solution is also being drawn up should it be needed.
It had originally been expected that the well would be drilled on the weekend of December 18-19 – it is now forecast to take place in the coming days.
First gas from Southwark, part of the Saturn Banks project, is on the slate for mid-2022.
Andrew Hockey, chief executive of IOG, commented: "After the extensive efforts to get the rig successfully repaired and remobilised to Southwark, it is very frustrating to have not yet spudded the first Southwark development well.
"However, as always, safety is paramount and we are actively pursuing alternative solutions with the relevant contractors. With spud now expected in the coming days, Southwark first gas remains planned for mid-2022."
History
Work on the Saturn Banks project resumed last month after repairs were carried out on the leg of the Noble Hans Deul.
In order to rectify the issue equipment and personnel from the Middle East and Asia was brought in.
On the new timeline the rig was forecast to re-mobilise to Southwark by the first week of December, with drilling to follow shortly after.
While the repairs were carried out the IOG drilling and subsurface teams used the downtime to accelerate planning of the 2022 appraisal well campaign.
In addition to Southwark the Saturn Banks scheme, which used to be called the "Core" project, comprises the Blythe and Elgood fields.
IOG has a 50% stake in the project, with CalEnergy Resources, a subsidiary of conglomerate Berkshire Hathaway, led by US business tycoon Warren Buffett, holding the other half.
Recommended for you

North Sea operator IOG to enter administration