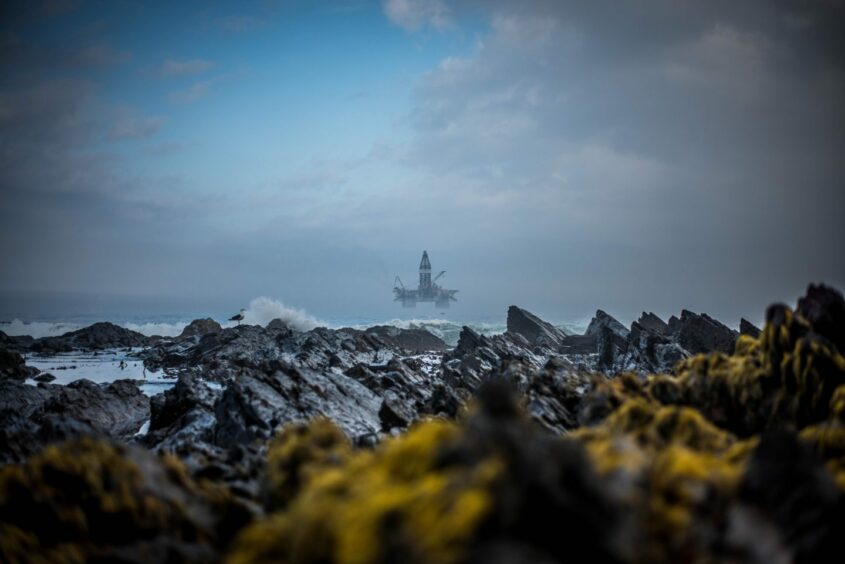 Plays by Shell (LON: SHEL), TotalEnergies (LON: TTE) and Ithaca Energy (LON: ITH) are listed amongst Wood Mackenzie's UK North Sea wells to watch.
A total of five potential high-impact wells, most of which are still yet to be spudded, have made the cut as the research organisation lays out its predictions for the upcoming year.
Benriach and Isabella
French supermajor TotalEnergies dominates the shortlist with two notable drilling plays expected to make waves in 2023: Benriach in the West of Shetland, and Isabella in the Central North Sea.
A lot of expectation is being pinned on Benriach, with WoodMac optimistic it could "open up follow-on prospects" in the region.
Estimated to hold mid-case resources of 638 billion cubic feet of gas, drilling at the field had been scheduled to take place in 2022.
TotalEnergies is already moving on Isabella meanwhile, and appraisal drilling got underway earlier this year.
It is hoping to firm up volumes of 120 million barrels of oil equivalent (boe) at the field, with partner Neptune Energy billing it as "one of the most exciting prospects" in the ageing region.
Results are expected in mid-2023.
Pensacola
Further south, and closer to shore, oil giant Shell is carrying out drilling work on Pensacola, a prospect that many are watching expectantly.
Spudding got underway on November 23, with operations expected to last between 60 and 90 days – results will follow after that.
Estimates have placed prospective resources at Pensacola, part of the emerging Zechstein Reef play, at 54m boe.
Success at the Shell well would give impetus to 15 other licences targeting the same "under-explored" region, according to Westwood Global.
Cadence
Also in the Southern North Sea, WoodMac has hailed Capricorn Energy's Cadence prospect as one to watch.
Capricorn, formerly Ciarn Energy, farmed into the P2428 licence – which partner Deltic Energy has hailed as "the next Cygnus", the UK's largest gas field – last year.
Targets for Cadence are set at 120m boe, according to WoodMac.
K2
The fifth and final well included on the research and consultancy group's 2023 shortlist is Ithaca's K2 licence.
The North Sea firm, which recently listed on the London Stock Exchange, is partnered up with Dana Petroleum (50%) on the prospect, after acquiring it as part of a deal for Summit Exploration and Production.
K2 lies south-west of the Everest gas field and north-west of the Huntington oil field in the Central North Sea.
Advisory firm Envoi has estimated resource potential of 102m boe, via numerous geological targets on the block.
WoodMac makes wildcard tip
All in all, WoodMac is forecasting 15 exploration wells to be drilled in the UK next year, with investment allowances, included as part of the windfall tax, likely to convince producers to "spin the bit".
Indeed, the group has made "frontier wells in the UK's Mid-North Sea High and West of Shetland open new plays" its "wildcard" tip for 2023.
But with "continuing fiscal and political uncertainty", it believes the well count is "unlikely to surpass the seven that will have completed" by the end of this year.
Explorers will target up to 2 billion boe of prospective resource across the whole of the North Sea, including Norway, evenly split between oil and gas, WoodMac said.
That is lower than previous years, the result of increasing focus around existing hubs and "short lead time opportunities".
On the Norwegian side of the North Sea, Equinor's Eggen, Var Energi's Countach and ConocoPhillips' Warka have been named in a list of wells to watch.
Appraisal could unlock 500m boe
Most wells slated for 2023 are targeting oil, but the biggest ones are targeting gas, including Cadence and Pensacola.
And WoodMac believes the two fields could provide feedstock to potential blue hydrogen developments in years to come.
Moreover, further appraisal across the North Sea could unlock over 500m boe, according to the insight report.
Uptake for the UK's 33rd and Norway's APA 2023 licensing rounds is likely to be good, but WoodMac says the addition of new acreage is unlikely to result in any new wells in 2023.
"Discovered resource opportunities in the UK – despite having been discarded previously – could have a more immediate impact if developed via a cluster-led solution," it added.
Recommended for you

TotalEnergies wins WoodMac exploration gong for Venus find