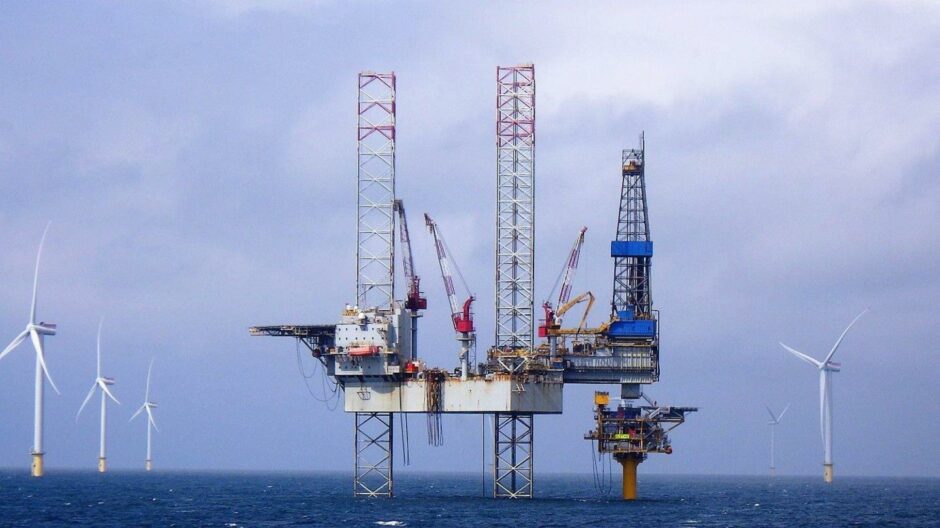 Still battling with drilling issues, IOG outlined plans for several further cluster developments around its Saturn Banks scheme in a wide-ranging update ahead of its AGM.
In a presentation published on Tuesday, the southern North Sea-focused gas producer shed further light on the four clusters around which it is basing its current development programme.
The central cluster, which includes licences P1915, P2342, P130, P039 and P2589, extends across five contiguous licences in the Vulcan and Jupiter areas. It includes the Southwark, Nailsworth, Elland and Grafton fields plus several other potential additions holding conventional and tight gas.
IOG (AIM:IOG) said the P2589 Grafton licence, acquired in the 32nd UK Offshore Licensing Round, has undergone 3D seismic reprocessing – in the process identifying two structures containing undeveloped conventional gas within the Europa field.
Formerly produced by ConocoPhillips via the unmanned platform of the same name, the site lies approximately 8 miles north-east of Southwark and directly south of Grafton. IOG said it has now renamed the prospect "Kinnegar".
These structures appear to be of "commercial size" it said, and the firm is carrying out further analysis to establish an estimated contingent resource range. Several further exploration targets also identified between Southwark and Kinnegar.
Development of the cluster would likely use tie backs to the existing Southwark platform, with hydrocarbons sent to shore via the 24″ Saturn Banks Pipeline System into Bacton.
IOG suggested that any licences acquired under its nine applications in the current 33rd Licensing Round would add "highly synergistic" new gas resources to the central cluster.
Farm-out partner sought
At its northern cluster, IOG and partner CalEnergy Resources have initiated a farm-out process for the Goddard licence which would see an outside party brought in to take a working interest of up to 50%, split evenly between the two.
Goddard is one of the largest undeveloped SNS gas discoveries, with 2C resources of 115 billion cubic feet, and several potential export routes including via Saturn Banks.
Along with Kelham North/Central, IOG planned to drill an appraisal well at Goddard later this year, though setbacks across the Saturn Banks project and the fact that the licence is set to expire in March 2024 means time is of the essence.
'Uniquely challenging' setbacks at Blythe
Meanwhile, drilling work at the Blythe H2 well continues in the face of serious obstacles.
The firm has been plagued by issues across Saturn Banks, ranging from unstable drilling rigs to compressor functions. Earlier this year it also abandoned its Southwark well A2 well due to water ingress that made the project "clearly uneconomic" despite months of remediation work.
While progress was made on a well control challenge in the Hauptdolomit formation at Blythe, avoiding the need for a sidetrack, IOG said the operation has been "uniquely challenging" given the mixture of abnormal formation pressure, drilling fluid losses, a stuck bottom-hole assembly and a plugged drill string.
It said the latter two issues has been resolved, and two cement plugs have been deployed to mitigate drilling losses. An 8½" hole section has been drilled to a revised depth and 7″ liner will be run and cemented to isolate this section, enabling continuation of drilling into the reservoir as planned, it said.
It still hopes to bring H2 on stream by end of Q2, with production then expected to ramp up to 30-40 million cubic feet per day. However, delays and costs have racked up increases of £2-3 million in spending on the well.
CEO Rupert Newall said: "While Blythe H1 continues to produce steadily through our co-owned infrastructure, our team have worked closely with Petrofac and Shelf to handle the complex well control challenge on H2 safely and professionally.
"After coming onstream, H2 production is expected to reach an initial peak 30-40 mmscf/d, enhancing our cash flow. Meanwhile, we continue to carefully manage costs, optimise the portfolio and evaluate future investment options alongside our joint venture partner."
Yet Panmure Gordon research director Ashley Kelty warned the firm must "get moving" on its plans for further clusters if they are to bear any fruit.
"IOG trying to put a brave face on the ongoing failures across the Saturn Banks development. With some of the licences expiring in the coming year, they need to get moving or face losing some of their acreage," he said in a analysts note.
"Investors will simply be looking for delivery of core assets and sustained production and be less interested in purported upside as it is simply more jam tomorrow puff at this juncture."
Recommended for you

North Sea operator IOG to enter administration