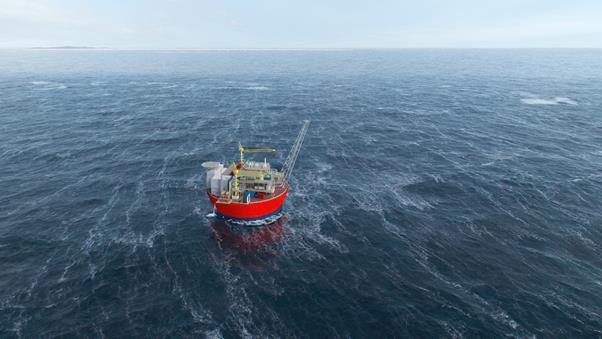 More than 20 floating production storage and offloading (FPSO) vessels are currently awaiting redeployment across the globe.
Data from Westwood Global Energy Group has laid bare how "saturated and complicated" it is to relocate units after their initial work scope has wrapped up.
And the market could soon become even more flooded, with 56 planned and announced FPSOs expected to start operations over the next five years.
Of that total figure, 25 are units with identified development plans, while 31 cover projects that are due to get signed off, according to GlobalData Energy.
Research from the analytics body shows that Brazil is top of the pile for planned and announced FPSO with 22 on the cards between 2022 and 2027.
The South American country is followed by the UK and Guyana with four a piece.
Operators trying to get a head start
Mark Adeosun, senior analyst offshore at Westwood Global, said: "Given the current conditions in the FPSO market, operators are keen to get a head start on their near-term development, as demand for these bespoke units is on the rise due to continued investments in Latin America and other prolific plays globally.
"That being said, FPSO contractors are more selective in the nature and type of contracts they tender for, whilst ensuring the terms and conditions suit their business model.
"It is pertinent to state that despite the increase in FPSO demand, we do not anticipate contractors nor operators embarking on "Speculative" builds as seen during the OGX days pre-2013."
Cambo
One of the more keenly watched FPSO contracts in the pipeline is for the Cambo project, west of Shetland.
Much controversy has raged about the field and in December, Shell opted to pull out of the scheme, with operator Siccar Point energy putting it on hold a few days later.
Despite the ongoing pause to the project, Rystad Energy has still speculated that a deal to manufacture the FPSO for Cambo could be handed out in 2022.
Siccar Point is "likely" to sign off a letter of intent with Sevan SSP, of Norway, for the engineering, procurement and construction (EPC) of the vessel this year, according to the analyst's sources.
But with more than a few question marks about whether Cambo will ever go ahead, that raises yet more queries about whether another FPSO is needed and, if it is built, whether it could be used elsewhere.
Redeployment not common
Mr Adeosun said: "FPSOs can in some cases be redeployed to other fields. However, this is not a common phenomenon, as these units are typically built to project specification.
"At the moment, there are 21 FPSO units currently out of contract and awaiting redeployment. This shows how saturated and complicated the redeployment of FPSOs can be.
"However, given Sevan SSP FPSO designs are circular hull designs and are more suitable for harsh environments like the North Sea and their ability to host power from shore cables (electrification) which helps to reduce the overall carbon footprint of an oil & gas field might give these units a competitive advantage for redeployment."