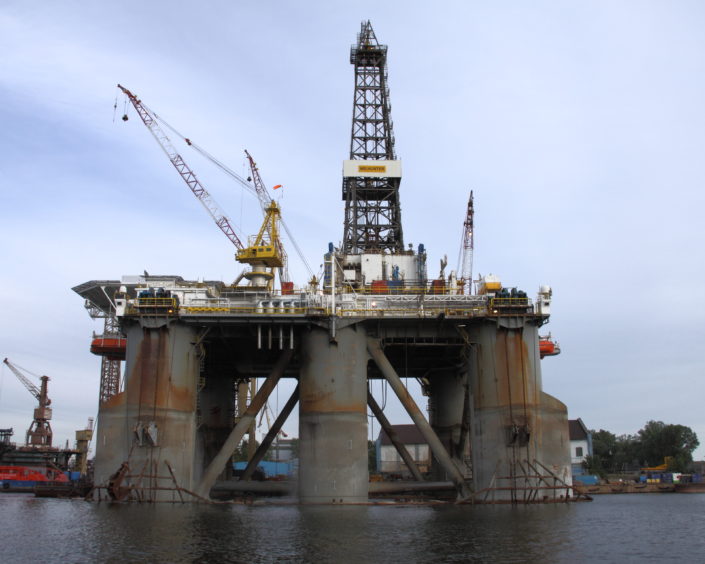 Aberdeen-headquartered Awilco Drilling has appointed insolvency experts for one of its subsidiaries after losing a £6.8 million case against HMRC.
Awilco has been in a long-running tax dispute linked to the termination of a contract for the WilHunter rig in 2015.
After losing its latest appeal in December, the company has decided not to proceed with a further challenge.
Its subsidiary, WilHunter (UK) Ltd "is not in a position to fund a further appeal nor is it in a position to settle the tax liability that has now fallen due", it said.
HMRC has been advised and the subsidiary has appointed insolvency partners to begin a liquidation process.
Awilco Drilling said the tax liability of £6.8m has been reflected in full in the subsidiary company and is also reflected as a liability of the consolidated group.
The firm has been asked to clarify whether the group has the ability to pay the sum in full as things stand.
Awilco made the decision last year that it would scrap the WilHunter rig, which has laid unused in the Cromarty Firth since 2015.
Awilco released the HMRC news as part of its full year results for 2021, and is not the only financial dispute the company is involved in.
It is embroiled in a long-running arbitration with shipbuilder Keppel over two cancelled rig orders.
Keppel is seeking £516million, while Awilco has entered counter-claims in respect of deposit and other variation payments of £73million which it claims to be recoverable.
Awilco reiterated that results of the tribunal are expected no earlier than Q4 of this year.
The firm booked pre-tax losses of $43.2m on 2021, down from $155.9m the previous year, on contract revenues of $33.1m, up from $25.6m.
Positively, Awilco Drilling said forecast activity levels in the UK mid-water segment from 2023 are "significantly above" what has been seen in 2021 or is expected in 2023.
"The broader outlook towards 2023 and 2024 in the NW European floater market continues to improve with higher levels of utilisation and improving day rates expected against the backdrop of a recovering global contract drilling market," it added.
Awilco Drilling had 22 Aberdeen-based employees at the end of Q4 2021, with 86 workers offshore.