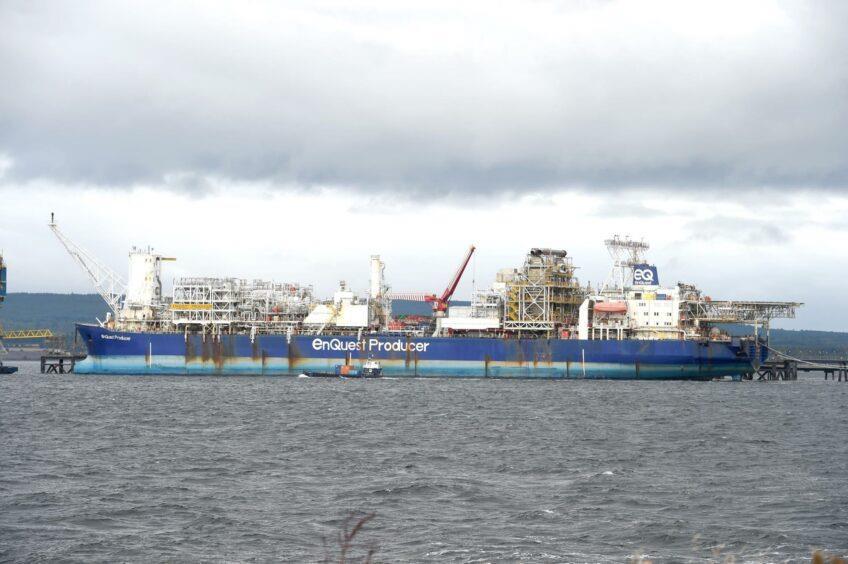 Operator EnQuest (LON: ENQ) is exploring a range of options as it draws up plans to develop two major North Sea prospects.
The London-listed company completed its acquisition of the Bentley Field, around 85 miles south-east of Shetland, from Whalsay Energy in November.
First announced in April 2021, the deal was worth up to £30 million.
Located nearby is the Bressay prospect, which EnQuest acquired a 40.81% operating stake in from Equinor for around £13m last year.
Both prospects are situated close to EnQuest's Kraken FPSO, a potential tie-back host for Bressay, which will be developed first.
In its 2021 results, shared on Thursday, EnQuest said its acquisitions of the two fields added almost 250 million barrels of oil equivalent of 2C resources to its reserves.
A field development plan (FDP) for Bressay will be advanced this year, though Jonathan Swinney, the company's chief financial officer, wouldn't be drawn on when it will be up and running.
He said: "We're looking at various options around Bressay, whether it's a tie-back to Kraken or whether we use the EnQuest Producer. We're working with our partners around the prospect. I'm not going to commit to a specific time on an FDP but we're working very hard on it.
"There was tremendous value in Bressay anyway, even in a $55 oil world. The one thing we're not going to do is a big development type option. It is going to be much more about utilisation of current facilities and making sure we're doing that in a capex cost efficient manner."
Equinor still holds a 40.81% interest in Bressay, with Chrysaor holds the remaining 18.38% stake.
An initial evaluation of the development potential for Bentley, one of the North Sea's largest untapped discoveries, is due to kick off in the first quarter of this year, EnQuest said.
On whether the company was looking at electrification to reduce the environmental impact of the two fields, Mr Swinney, who will join Tullow Oil later this year, said it is not on the "immediate agenda".
He added: "Electrification tends to be looked at on the basis of bigger hubs, and you need a sizeable amount of production to make it work."
Another consideration for EnQuest is what to do with its EnQuest Producer FPSO, which is sitting warm stacked at Port of Nigg while the company evaluates options.
The vessel has been in the Cromarty Firth since 2020 after it finished producing oil from the Alma and Galia fields.
Mr Swinney says the preferred option is to use the EnQuest Producer on an asset, but that the company is open to offers for the FPSO, adding that there has been interest in taking it on.
He said: "We've always maintained that we want to use it on an asset and Bressay and Bentley may be an option for it. Clearly, when you've got partners they have to be happy about it as well but the good thing is its low cost. It's already there. It's built
"It may need some modifications but fundamentally, it could be our equity ticket into another field.
"All of that is on the table, as well as a straight sale. If someone comes to us and wants to buy it then we'll definitely consider that, as long as the offer is sensible."
He added: "We've got conversations ongoing and we've had talks around various options. From my perspective, in a more positive oil price environment and when government is supportive of energy security, it gives us the optionality of keeping hold of it."
Recommended for you

EnQuest big-hitter to give first Prosper annual lecture in Aberdeen