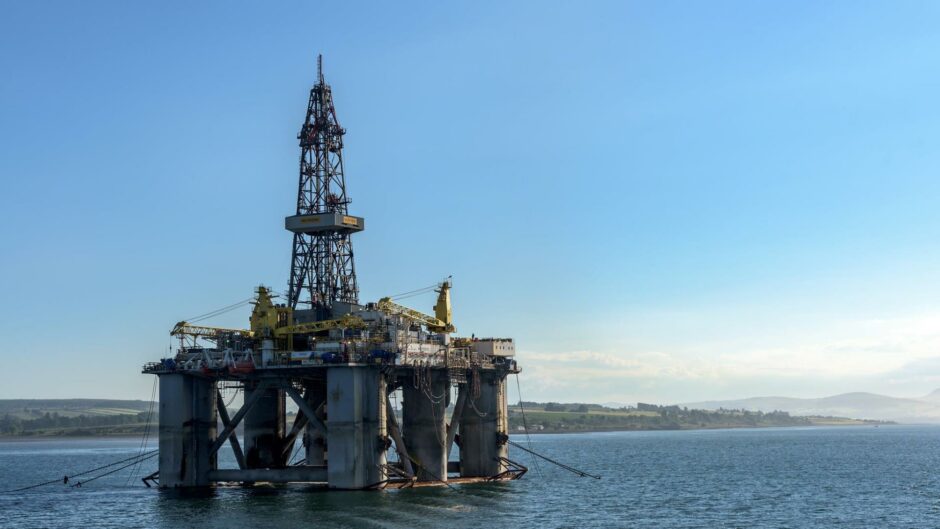 Dozens of roles are to be added to Well-Safe Solutions after the company struck a multi-million pound deal to buy a semi-submersible rig.
The acquisition of the WilPhoenix vessel from Aberdeenshire-headquartered Awilco Drilling is the well decommissioning specialist's third asset purchase in three years.
Built in 1983, the WilPhoenix has a long track record in the North Sea and was "extensively" refurbished and upgraded in 2016.
Well-Safe Solutions expects to take delivery of the rig in June.
When transferred, optimisation and recertification requirements will be carried out to allow for future well plug and abandonment (P&A) activity.
100 jobs
It is understood the deal is worth around £12.4 million and will create around 100 jobs for Well-Safe in a variety of onshore and offshore roles.
The deal is for the asset only, meaning workers are not transferring over from Awilco and Well-Safe will undertake a recruitment drive.
The new roles will add to the 231 personnel already employed by Well-Safe Solutions.
Phil Milton, chief executive at Well-Safe Solutions, said: "The addition of our second semi-submersible rig, to be known as the Well-Safe Defender, is a landmark achievement for the business.
"Strong demand for our other dedicated P&A semi-submersible rig, the Well-Safe Guardian, demonstrates a clear business case for the need for further specialised assets. We are very pleased to have reached an agreement with Awilco Drilling to integrate this well-regarded asset into our portfolio.
"The addition of a third specialist decommissioning rig enables Well-Safe Solutions to deliver upon our vision of being the industry's trusted well decommissioning service partner of choice, and is in line with the company's long-term growth strategy."
The WilPhoenix has been warm stacked in the Highlands after finishing work for Ithaca Energy on Fotla discovery in the UK North Sea last year.
Awilco's only other vessel, WilHunter, is in the process of being sold for recycling, leaving the company with no assets.
The WilHunter had lain idle for years in the Cromarty Firth after finishing decommissioning work for Hess in the second quarter of 2015.
Well-Safe Defender
Founded in 2017, Well-Safe Solutions is the "first UK company with its own assets to provide a Tier 1 well decommissioning service" focused exclusively on P&A.
The Aberdeen-headquartered company owns and operates the Well-Safe Guardian semi-submersible and Well-Safe Protector jack-up rig.
The WilPhoenix is expected to enter service with its new owners as the Well-Safe Defender later this year.
Neil Ferguson, operations manager at Well-Safe Solutions, added: "The WilPhoenix has a strong track record and is the right candidate to undergo conversion for well P&A.
"We are dedicated to assisting the global energy sector in the transition to net zero and reconfiguring an existing asset for decommissioning activity enables our clients to take advantage of considerable financial savings and environmental benefits."
Recommended for you

Watch: Well-Safe Defender arrives in Cromarty Firth ahead of Spirit job