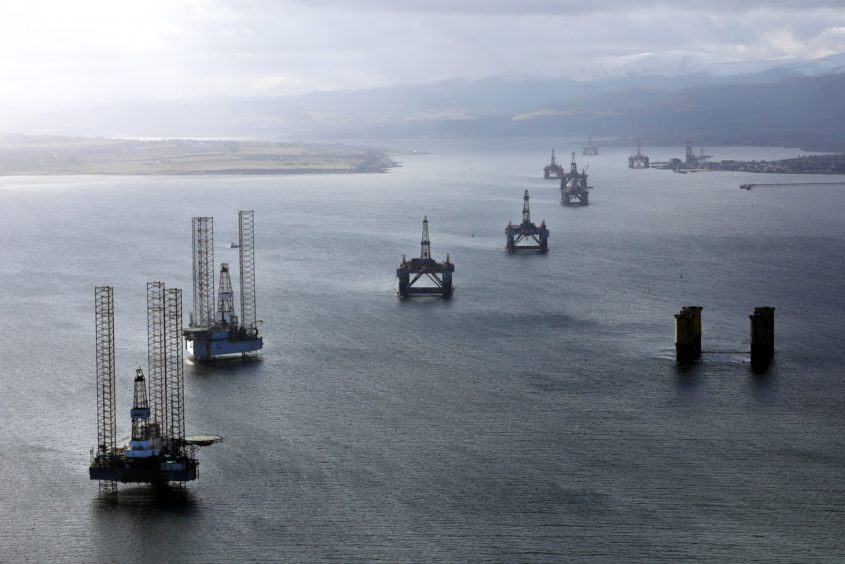 The offshore drilling rig market is "much tighter" than previously thought, according to new analysis, with some segments "nearly sold-out".
Research from Westwood Global Energy Group has set out that day rates could "reach highs not witnessed in almost a decade".
With a surge in demand, particularly in the wake of Russia' invasion of Ukraine, dayrates are increasing and operators are reactivating cold-stacked rigs in order to accommodate long-term demand.
"As more of these inactive units enter the fleet – and this will be the case – the committed utilisation rate will continue to increase and dayrates will inevitably follow," said Teresa Wilkie, research director for Westwood's RigLogix platform.
Westwood said a common method of measuring rig utlilsation – which looks at the "marketed fleet" doesn't include cold-stacked vessels – is now misrepresenting market outlooks.
Excluding cold-stacked vessels, global jackup utilisation sits at 82%, with drillships at 79% and semisubs at 64%.
However, taking into account the number of cold-stacked rigs, currently idle but now entering the market, "true rig availability is much tighter".
On that basis, drillship utilisation is "nearly sold-out" at 92%, while jackups are at 89% and semisubs are sitting at 82%, both of the latter being up 10% or more over the other metric.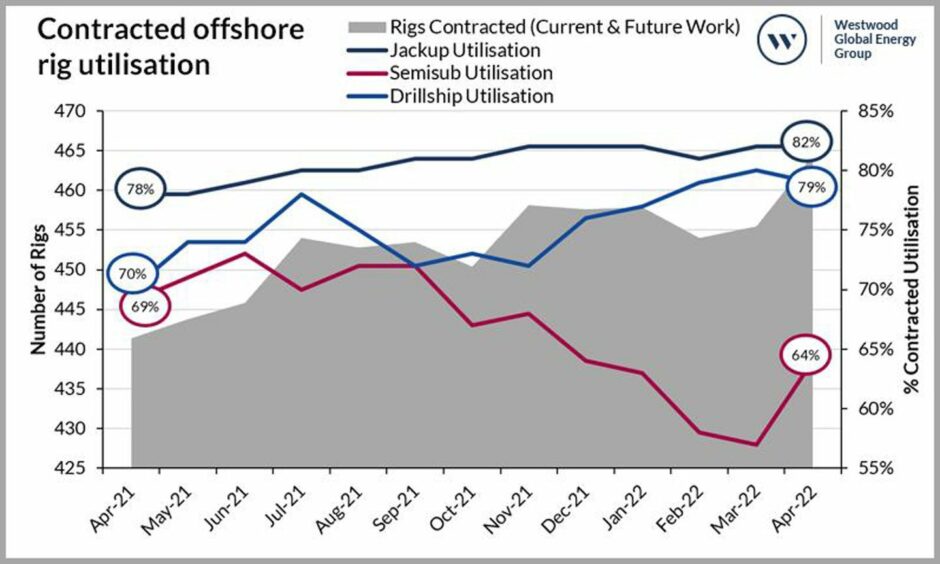 Due to the number of sales, most new rig contracts are being fixed at higher prices than their previous contracts "for the first time in years", while operators also seek other solutions to meet demand.
Ms Wilkie said: "As active rigs sell out, especially those that meet the technical specifications required for an operator's campaign, drilling contractors have begun to assess the cold stacked and stranded newbuild fleets to help remedy the sudden supply shortage.
"With many operators bidding for drilling programmes that do not begin until late 2022 or in 2023, drilling contractors have the time necessary to reactivate or complete construction of these rig."
Due to the cost, often between $50m – $100m, operators cannot reactivate rigs speculatively and are only doing so for signed multi-year contracts.
Meanwhile, rig dayrates have now reached close to $400,000 for 7th generation drillship and are expected to be squeezed further, Westwood said.
Looking across specific regions, true utilisation figures "become even higher in some cases", Ms Wilkie said.
"(This is) starkly demonstrated by the US Gulf of Mexico and Brazilian drillship markets, which are both currently fully utilized with all rigs either currently on hire or preparing for future campaigns."
Recommended for you

The great drilling rig migration: jacking up and shipping out