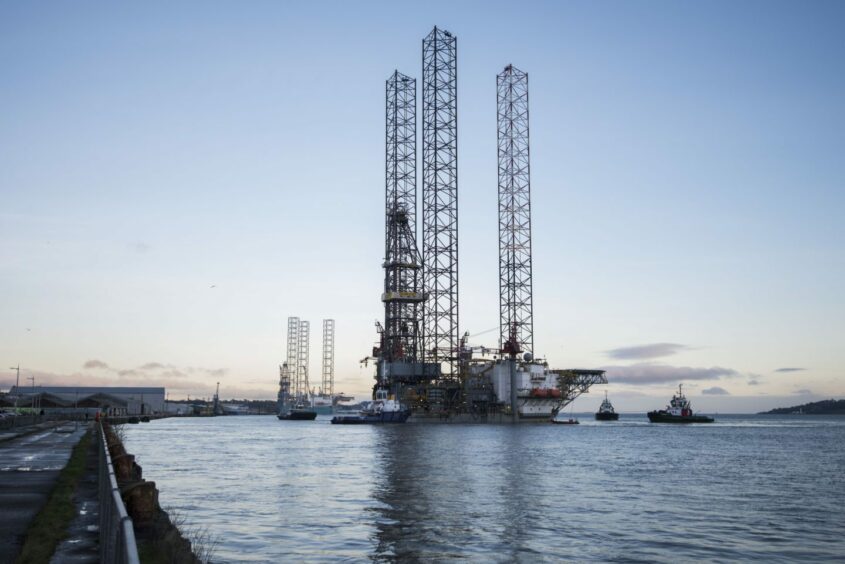 Health inspectors have found a hole in the deck of a North Sea rig – which appeared the same day a worker went missing and sparked a huge search off Aberdeen.
The body of 50-year-old Jason Thomas has not been found following the January 22 incident on the Valaris 121.
A trade union boss says the findings have "only served to confirm" initial fears that he fell through the opening on the rig, though the circumstances have not been confirmed by the Health and Safety Executive (HSE).
According to an improvement notice from inspectors, a section of grating on the Valaris 121 dislodged, putting employees at risk of "falling through the subsequent hole".
HSE said it is continuing to investigate the circumstances, and no further detail will be disclosed during that time.
Jake Molloy, of the RMT, said: "We couldn't say it publicly at the time obviously because we had to let the regulators investigate and it would have been wrong to speculate, but the HSE findings on gratings confirm that our fears were fully verified. We were told early on that it had appeared that Mr Thomas had gone through a gap in the gratings.
"How that came to be there is still the subject of investigation, and while again it would be unfair to speculate, there has been suggestion that the weather had a degree of influence on the situation."
Chain of events
A pair of oil supply vessels, a Coastguard helicopter and an aeroplane were scrambled to search for Mr Thomas on January 22, but were later stood down.
The Valaris 121 arrived in Dundee two days later, where it remains, with officers from Police Scotland subsequently boarding the rig to carry out enquiries.
They later confirmed that the case was being treated as a missing persons enquiry and remained ongoing – there are not believed to be any suspicious circumstances surrounding Mr Thomas' disappearance.
The investigation was then passed to the HSE, with the watchdog publishing an improvement notice issued to Ensco, the old name for Valaris (NYSE: VAL), on Wednesday.
It stated: "On the 22nd January 2023 a section of polymer grating, under your control on the Valaris 121 (located outside the Level 1 Port Side forward Temporary Refuge door), used to provide a means of access and egress, dislodged, thereby exposing employees and those who may otherwise be affected to a risk to their safety by tripping on the displaced grating and/or falling through the subsequent hole in the decking area.
"On further inspection on 9th February 2023, it was evident that other polymer grating systems had been installed similar to the one that was dislodged."
An HSE spokesman said: "We are continuing to investigate the circumstances around Jason Thomas' disappearance and are liaising with the relevant authorities.
"No further detail will be given during the investigation. We have been in contact with Jason's family, with whom our thoughts remain."
In a statement, Valaris said: "Valaris can confirm that the UK Health and Safety Executive (HSE) issued an Improvement Notice related to the installation of polymer grating systems on jackup VALARIS 121. We have undertaken a thorough review of all such polymer grating systems and their fasteners onboard VALARIS 121 and other jackup rigs in our fleet to address the Improvement Notice."
Next steps unclear
The incident sparked concerns over watchdog oversight, with maritime union RMT flagging fears the case could fall into a "vacuum of regulatory cover".
HSE, Maritime and Coastguard Agency (MCA) and Marine Accident Investigation Branch (MAIB) all previously told Energy Voice they were not launching formal investigations.
And Mr Molloy says it's unclear what will happen next, given that the Valaris 121 is registered in Liberia.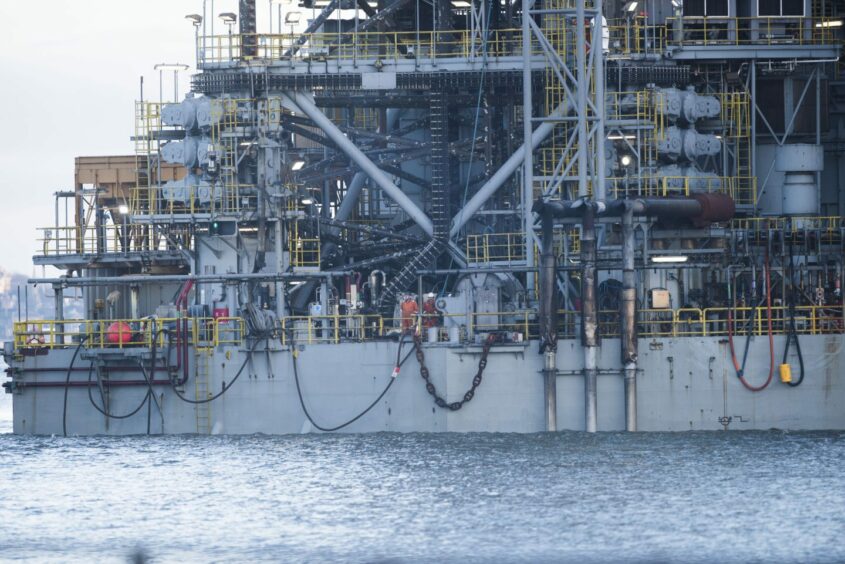 He added: "HSE's ability to regulate when the rig becomes a vessel is still an unanswered question, as is its ability to take action in terms of the actual event.
"The MCA were clear they felt it was an issue for Liberia, and I very much doubt they will pursue a prosecution against Valaris for perceived or verified failings. Whether the UK regulators can do anything is unclear."
Recommended for you

Perenco under fire from HSE after series of leaks on southern North Sea platform