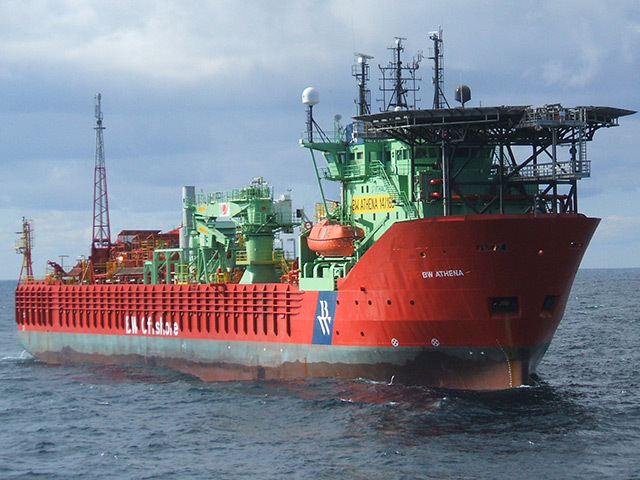 BW Offshore has sold off another of its floating production vessels and appointed a new chief strategy officer as it continues its repositioning efforts.
The Oslo-listed vessel operator (OSLO:BWO) said it had sold the floating production storage and offload (FPSO) BW Athena, formerly stationed in the northern North Sea, to an undisclosed third party.
The sale, the value of which was also undisclosed, will have "a limited positive effect" on the company's Q2 results, it said. At the time of closing, the Athena was "unencumbered and debt free", BW noted.
Converted in 2012, the Athena served Ithaca Energy's field of the same name in the Moray Firth area of the UK North Sea between 2012 and February 2016, when it was demobilised.
It has not secured a contract since that time, and its last known position was in cold layup at Rosyth, Scotland.
The turret-moored unit has an oil handling capacity of 30,000 barrels per day and gas handling capacity of 3.7 million cubic feet per day, with onboard storage for some 50,000 barrels.
The sale is the latest in a series of divestments, the most recent of which saw the BW Opportunity sold for a $125m (£100m) consideration to another unnamed buyer.
January saw a similar agreement for the sale of the FPSO BW Joko Tole to a consortium of Indonesian companies in a $50m (£37m) deal.
BW says the sales form part of its wider strategy to "transition to floating energy infrastructure investments."
Further sales are in the works for the Espoir Ivoirien, Abo FPSO and Sendje Berge vessels, which represent all remaining units in its conventional FPSO fleet.
New strategy chief
At the same time, BW Offshore also announced the appointment of Anders S. Platou as chief strategy officer (CSO), effective from 1 July 2023.
Mr Patou will join the senior management team from his previous role as head of corporate finance and strategy.
"Anders has been instrumental for BW Offshore's delivery on strategic priorities for long-term value creation. I look forward to him joining the Senior Management team to drive our strategy development of tailored offshore energy solutions for evolving global markets," said CEO Marco Beenen.
Recommended for you

Interview: Anasuria on 'exciting' first year as North Sea duty holder