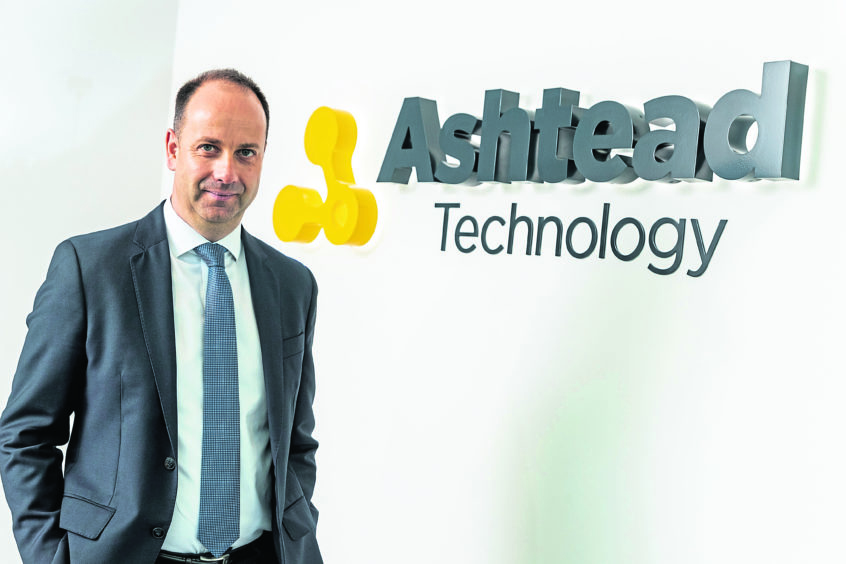 Ashtead Technology's boss said yesterday that the firm was "well positioned" for future growth despite the challenges thrown up by Covid-19.
Chief executive Allan Pirie said virus-related restrictions meant mobilising people and equipment had been more difficult since last March.
But specialist subsea equipment firm, which is headquartered in Westhill, Aberdeenshire, is "continuing to deliver solid financial performance", he said.
The pandemic has forced the company to more quickly integrate its recent acquisitions to streamline and enhance its offering to clients.
This has helped Ashtead keep hold of its core oil and gas and marine customers and secure "a raft of new business" in the offshore renewables and decommissioning markets.
The company has made five acquisitions since it was taken over by Buckthorn Partners and Arab Petroleum Investments Corporation in 2016.
Additions include TES Survey Equipment Services, Forum Subsea Rentals, Aqua-Tech Solutions, Welaptega and Underwater Cutting Solutions.
Ashtead now employs more than 170 globally, including 91 in Aberdeenshire.
The firm has also "realigned its lending agreements" to reflect its "positive financial position and strong 2021 trading book".
Recent talks with lenders on resetting certain 2021 covenant tests had a positive outcome, a spokeswoman added.
The updates followed the publication of parent Bp INV2 Holdco's accounts for 2019, which showed pre-tax profits of £2.76 million, up from £823,000 in 2018, on revenues of £48m, up 27% year-on-year.
Recommended for you

Ashtead Technology forecasting full year revenue increase of 30%