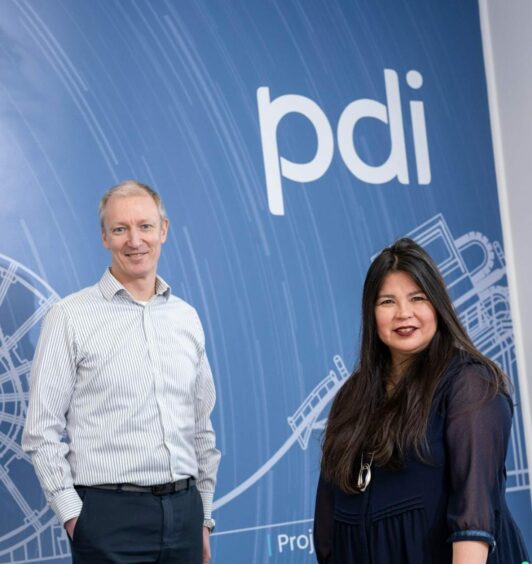 Subsea engineering firm PDi has bolstered its leadership team with the appointment of a head of decommissioning.
Jinda Nelson joins the ambitious Aberdeen firm from Bilfinger UK, after just shy of a decade with the energy services provider.
Many will know Ms Nelson for her role as chair of the board of trade body Decom North Sea (DNS), a position she has held since 2019.
During her tenure, she has overseen the development of the membership organisation, and the appointment of its current management team.
Before making the move to PDi, Ms Nelson was decommissioning development manager at Bilfinger UK.
Her appointment underlines PDi's "commitment to expanding its offering and increasing its market share", in line with the company's lofty growth ambitions.
Ms Nelson said: "It's well known across the industry that I am truly passionate about the success and sustainability of the decommissioning sector. Combining my technical knowledge, operational experience and significant industry connections, I am delighted that this new role places me at the heart of the North Sea decom sector.
"As head of decommissioning, I am really looking forward to putting my experience into practice by becoming an integral part of our clients' decom teams, providing ongoing advice across each element of their decom strategy and operations.
"Important to this role will be the dynamic ethos which runs through PDi and matches my own enthusiasm. This is a highly motivated company, full of talented, experienced people – and with a significant part of its business focused upon the decommissioning sector, this is an exciting time to become the focal point for the outstanding work they undertake."
PDi recently installed a new senior leadership team and advisory board to underpin its five-year growth plan.
By 2028, the company, which has a base in Gallowgate in the centre of Aberdeen, aims to have a turnover of more than £30 million, up from £3m today.
To deliver on that ambition, the company has secured £500,000 from its parent company Tattva Group, with more cash to come further along the line.
James Drummond, PDi managing director, said: "It's great that Jinda has chosen to join PDi and use her industry experience and expertise to lead our strategy on decommissioning.  This will accelerate our development of a more integrated subsea offering across the supply chain and in addition enable us to further recruit key resources in Aberdeen to provide decommissioning services on topside platforms as supported by the Tattva Group."